By Mohammad Ghaderi - Twitter: @ghaderi62 - Email: m.ghaderi62@gmail.com
The dark fate of Trump in Yemen
April 21, 2019 - 14:44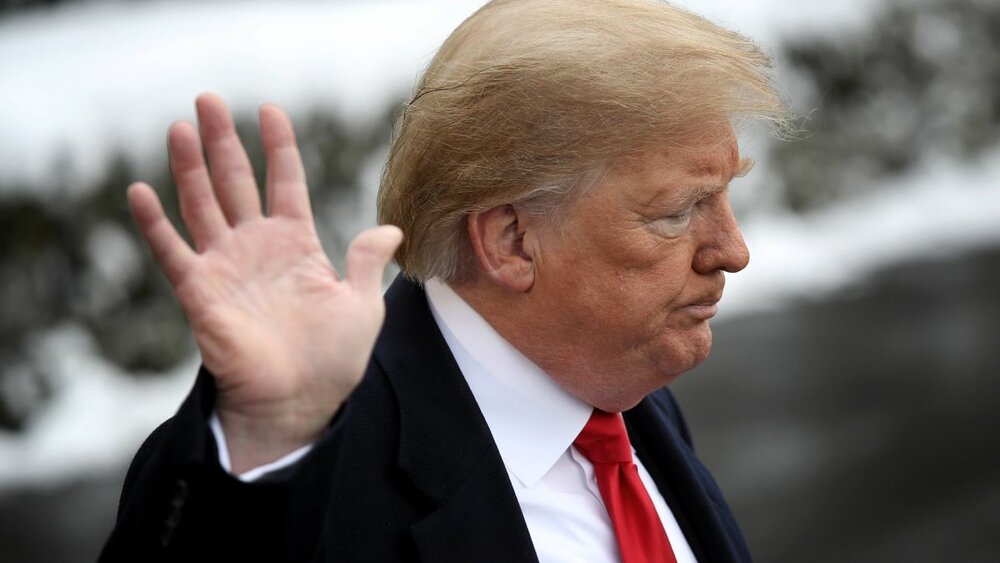 TEHRAN - The crimes of the United States are continuing in Yemen. These crimes began under President Barack Obama and Democrats in power, and continue to this day (during the Trump presidency). Recent events that took place at the U.S. Congress show that Washington plans to continue killing innocent people in Yemen and create a famine in the country.
U.S. President Donald Trump has vetoed a bill passed by Congress to end support for the Saudi-led war in Yemen.Trump described the resolution as an "unnecessary" and "dangerous" attempt to weaken his constitutional powers.
It is only the second time Trump has used his presidential veto since he took office in 2017.Opposition in Congress to his policy on Yemen grew last year after Saudi agents killed the journalist Jamal Khashoggi at the Saudi consulate in Istanbul.
The resolution passed the House of Representatives in April and the Senate in March, the first time both chambers had supported a War Powers resolution, which limits the president's ability to send troops into action.
Yet, about four years have passed since the beginning of the Yemeni war, and the result of the presence of Mohammed bin Salman and his mercenaries in Yemen has been nothing but the defeat for Saudi Arabia. During the Yemeni war, the Democratic senators (who are now opposing to this war) said nothing against the killing of Yemeni children, but directly and indirectly supported it many times.
Without a doubt, the name of Trump will remain in the name of the murderer of the Yemeni people. This nickname will also be attributed to former U.S. President Barack Obama. American officials, both Democrat and Republican, have played a major role in killing the Yemeni people.
During the presidency of Donald Trump, he continued the same way which the Obama administration took in support for the war in Yemen. Meanwhile, some of Mohammed bin Salman's atrocities and Trump's excessive investments on the slaughterous prince of Saudi Arabia attracted the attention of the most Democrats and some American senators, such as Lindsay Graham.
In other hand, Over the past few days , whispers were heard about the "vague future" of Bin Salman, the young Saudi prince, in regional and international sources. The fact is that Bin Salman is extremely afraid of his political future, because there is no guarantee that his physical or political removal will not come true in the near future.
Ultimately, the United States and Saudi Arabia will have no destiny except to defeat Yemen. The recent move by Tramp will further enhance the Yemeni's motivation for resistance to Saudi Arabia. Without doubt, in the near future, Washington and Riyadh will both become the biggest losers in Yemen's war.