Iran's Graphic Design Week to open Friday 
April 23, 2019 - 18:33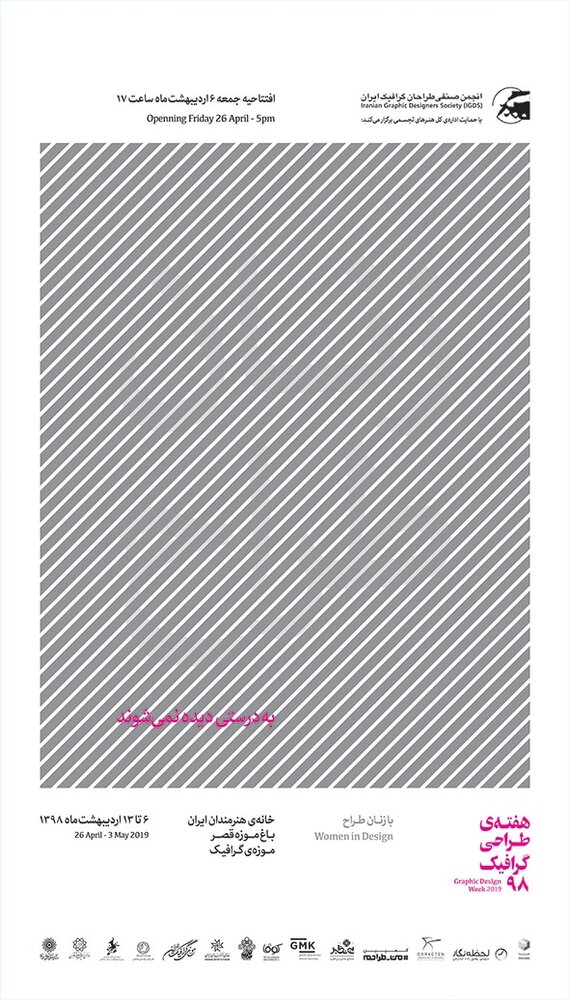 TEHRAN – Iran's Graphic Design Week, which is annually organized to observe World Graphics Day, will open at the Iranian Artists Forum in Tehran on Friday.
A wide variety of programs have been arranged for the week, Fatemeh Karkeabadi, head of the Iranian Graphic Designers Society's board of directors, said in a press conference held at the forum on Monday.
"An exhibition of graphic designs by Iranian and Turkish female designers from the 1970s and 1980s will go on display in the international section of the exhibit," she said.
"Iranian and Turkish female designers enjoy many cultural commonalities, and they are the first generation of graphic designers that encountered and worked with modern technology," the secretary of the week, Zahra Pashai, said at the conference.
The exhibit is scheduled to put its spotlight on the influence of technology on the graphic designers' works," she added.
The influential female graphic designers Mahnush Moniri, Tahereh Mohebbi-Taban and Minu Vaseqi will receive lifetime achievement awards during a special ceremony, which is scheduled to be held at the Qasr Garden museum in Tehran on Monday.
The Iranian Museum of Graphic Design in Tehran will also be playing host to an exhibition of posters on Iranian plays as part of the program for Graphic Design Week.
Photo: A poster for Iran's Graphic Design Week.
RM/MMS/YAW