Iran, Oman stress expansion of banking ties
November 4, 2022 - 13:28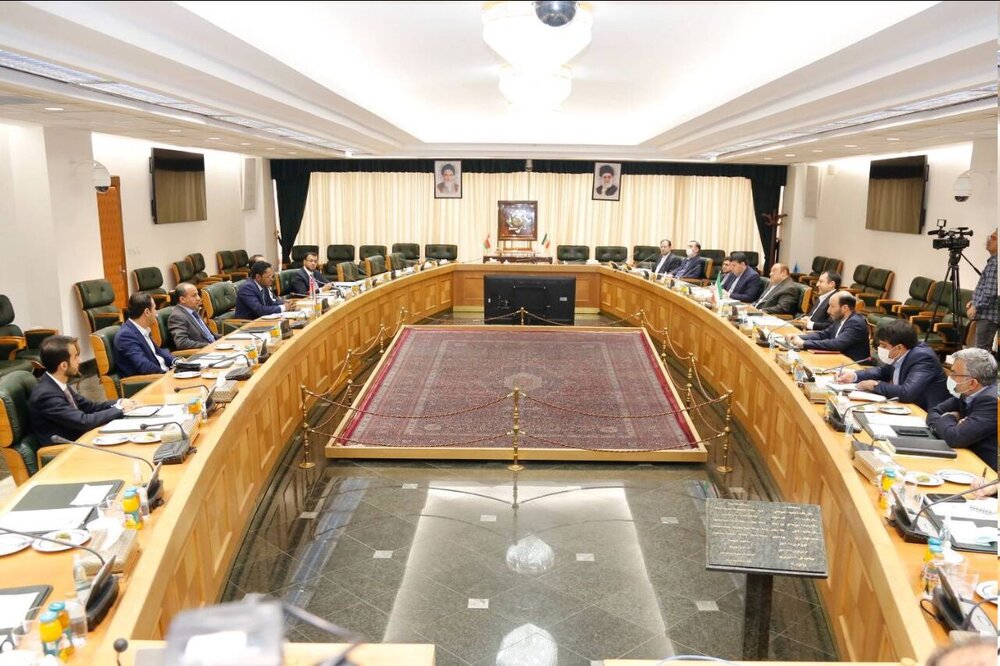 TEHRAN – Governors of the central banks of Iran and Oman have stressed the expansion of banking ties in a meeting hosted by the Central Bank of Iran (CBI) in Tehran, IRNA reported.
As reported, CBI Governor Ali Saleh-Abadi met with his Omani counterpart Taher bin Salem al Omari on Thursday to discuss banking and monetary relations between the two countries.
Al Omari arrived in the capital Tehran on Wednesday afternoon to hold talks on the development of banking ties with the Islamic Republic of Iran.
During the talks, the officials discuss the expansion of banking interactions at bilateral and international levels.
Speaking to the press after the meeting, al Omari described the bilateral interactions as very good, emphasizing that his country is ready to expand banking and international collaborations with the Islamic Republic of Iran.
Saleh-Abadi for his part underlined the significant role that Oman has played as a mediator in negotiations for unfreezing Iranian assets in other countries, saying that Oman helped Iran to receive $500 million of its assets that were frozen in the United Kingdom for over 50 years.
According to the official, the money has been invested in development projects inside the country.
"In the meeting with the head of the Central Bank of Oman, we discussed various issues, in which there was a consensus between the two sides in all fields, and good agreements were made, and we will continue this successful path," Saleh-Abadi said.
Al Omari also stated that Oman seeks to provide help and support to its friendly countries, and added: "We are trying to have monetary and banking cooperation with countries that are considered brothers and friends of Oman."
The governor of the Central Bank of Oman continued: "Oman wants to expand and deepen trade relations with friendly countries."
Head of Iran's Trade Promotion Organization (TPO) has said that the value of the country's export of non-oil products to the Sultanate of Oman will hit one billion dollars before the end of the current Iranian calendar year (March 20, 2023).
Last year, the trade between Iran and Oman reached $1.336 billion, indicating a growth of 57 percent compared to the preceding year.
Back in July, the Iran-Oman Joint Chamber of Commerce signed a trilateral memorandum of understanding (MOU) with TPO and Iran's Small Industries and Industrial Parks Organization (ISIPO) to facilitate the export of non-oil goods to Oman and to increase the volume of trade between the two countries.
According to Peyman-Pak, the main goal of the memorandum is to facilitate the participation of the country's manufacturers and production units located in industrial parks in Oman's specialized exhibitions and to increase the presence of Iranian products in the Omani market.
EF/MA