Tehran, Kuala Lumpur sign MOU on scientific research
November 16, 2022 - 17:28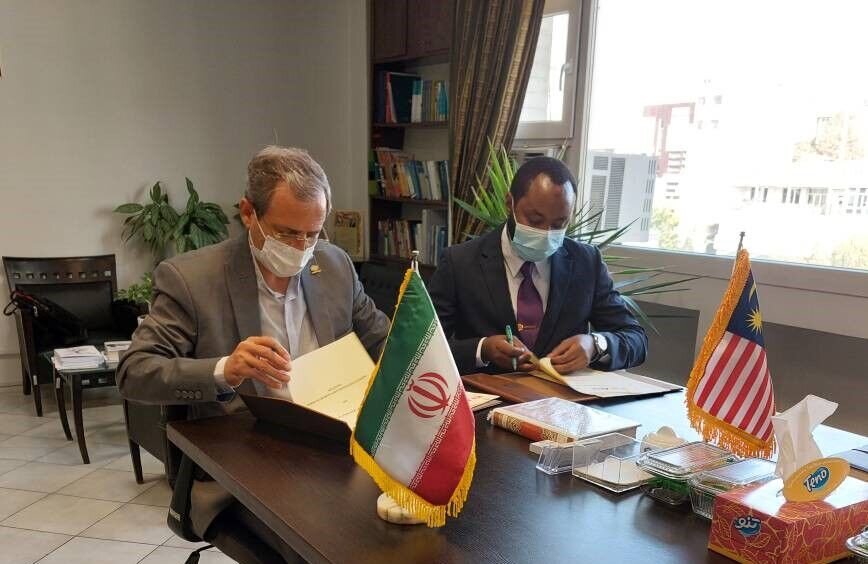 TEHRAN – Iran's Institute for Research and Planning in Higher Education (IRPHE) and the Institut Penyelidikan Pendidikan Tinggi Negara (IPPTN) affiliated with the Universiti Sains Malaysia inked a memorandum of understanding (MOU) for the promotion of international cooperation.
In a meeting on Sunday in Tehran, Ali Baqer Taherinia, Head of IRPHE, and Muhammad Muftahu head of the IPPTN discussed enhanced cooperation on educational and research programs, student exchange, joint educational workshops, exchange of publications, and other fields.
Higher education management, higher education economics, higher education development planning, curriculum planning in higher education, future studies of higher education, comparative studies in higher education, and macro projects of higher education are carried out in these groups.
Iran's share in science diplomacy
Science diplomacy is the use of scientific collaborations among nations to address common problems and build constructive international partnerships.
It is a form of new diplomacy and has become an umbrella term to describe a number of formal or informal technical, research-based, academic, or engineering exchanges, within the general field of international relations.
Despite U.S. sanctions, the international activities of Iranian scientists have increased year by year, so that more than 35 percent of Iranian articles in Scopus have been multi-national projects, Peyman Salehi, the deputy science minister, has said.
In 2021, Iranian scientists published more than 77,000 scientific articles in the Scopus database, so that, Iran has been ranked 15th in science production, he said, IRNA reported.
The country also ranked 15th and 16th in the world in terms of scientific references, he added.
Data from the Scopus International Citation Database show that Iran's scientific diplomacy has reached more than 34 percent since the beginning of 2021, the highest level in the past 20 years.
In 2011, the share of Iranian articles with international participation was about 16.5 percent, which increased to 19.7 percent in 2016 and gradually in the following years, so that in 2020 and 2021, reached 30.5 and 34.2 percent, respectively, he added.
The share of Iranian articles with international participation has had significant growth of 209 percent during an eight-year period (2013-2020), becoming the Islamic world's leading country in science diplomacy, according to the Scopus International Citation Database.
FB/MG