Iran's supersonic missiles render enemy defenses inoperable for decades: IRGC general
November 29, 2022 - 22:15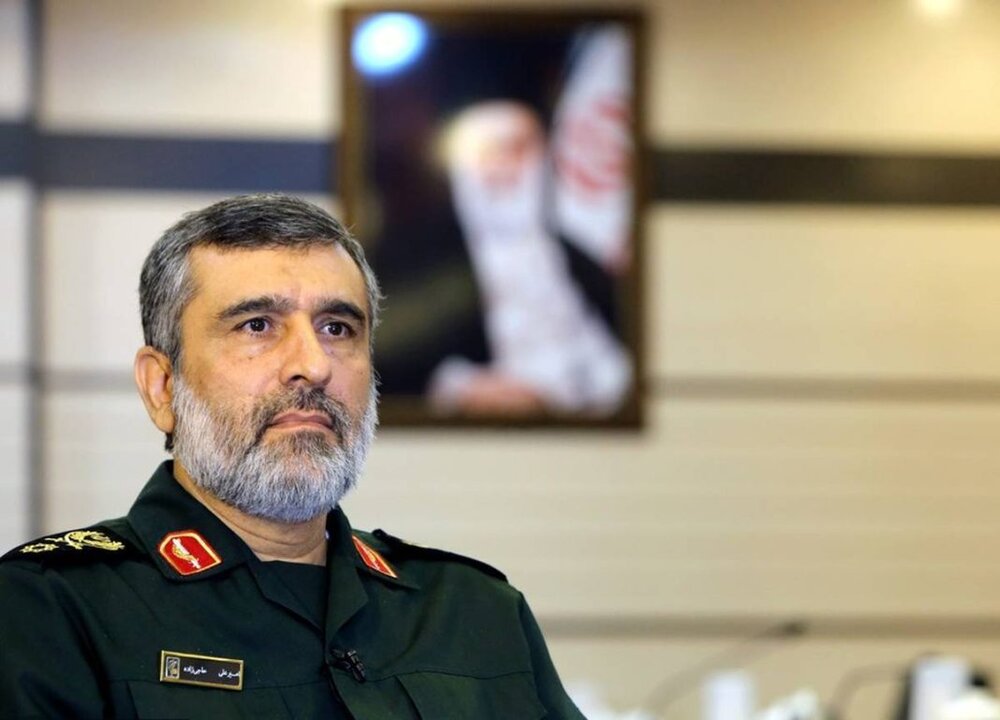 TEHRAN- The most recent supersonic missiles developed by Iran, according to a senior commander of the Islamic Revolution Guards Corps (IRGC), can disable an adversary's missile defense system for a very long time.
Brigadier General Amir Ali Hajizadeh, commander of the IRGC Aerospace Force, made the declaration on Monday while seeing a display of the force's accomplishments.
"The Guards' Aerospace Force has managed to achieve a remarkably high level of deterrence in the area of missile, drone, air defense, aircraft, radar and space industries. Its latest supersonic missile achievement is capable of disabling missile defense shields of the enemies of Iran, including the United States, the Zionist regime and their proxy governments, for many decades," the commander remarked.
The talented youth have effectively opened the road for upgrading the nation's military industry, Hajizadeh said, adding that this kind of expertise could be used to other fields, such as economy, in order to resolve issues and prosper.
Hajizadeh asserted earlier this month that Iran has built an indigenous hypersonic ballistic missile capable of piercing advanced aerial defense shields and aiming at specific targets.
"The new missile can bypass all missile defense systems, and I don't believe that a countermeasure technology will be developed in the ensuing decades. Its creation represents a significant advancement in the creation of a new generation of missiles and may target the adversary's anti-missile systems," Hajizadeh pointed out.
He went on to say, "The armed forces in Iran are now completely self-sufficient in terms of weapons thanks to recent significant progress achieved by military specialists and technologists in the country."
Iranian officials have frequently warned that the Islamic Republic will never compromise on its defense capabilities and will not hesitate to bolster its military capabilities, particularly its missile capacity, which are only intended for defense.
Iran started to develop its military industry after Saddam Hussein's war against Iran in the 1980s. Though Saddam had started the war to annex the oil rich parts of Iran to Iraq, Western countries refused to sell arms to Iran to defend itself.