An interview with Faezeh Ghafar Haddadi
The story of a well-known author from Tabriz
January 7, 2023 - 18:31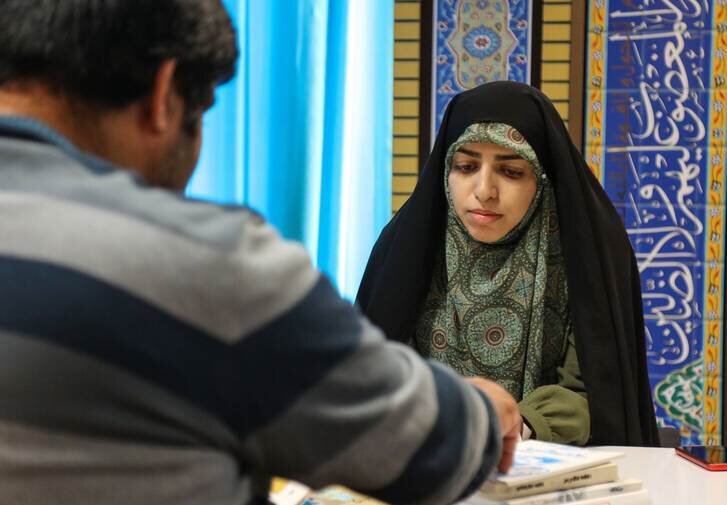 Faezeh Ghafar Haddadi has two well-known books, "The Frontline" and "A Man with Long-Range Dreams" that have made her famous and successful, despite numerous distribution and promotion issues.
These two books' success demonstrates this woman's sincerity of purpose and inner purity as well as her ability to successfully raise her children, create sentences, and win over the reader's mind.
* What led you to lately decide to create a book about Mohsen Vezvaei?
They offered me the chance to write the book about him from the moment his name was mentioned at the Art Bureau. I was captivated by Martyr Vezvaei's personality, but I wasn't sure whether to accept the offer because there was already a book on his life. Finally, I agreed to take on the task, but only after promising to perform it in greater depth and thoroughness.
* What new information did you find out about him during this process?
His sister, who moved to America before the Islamic revolution, recently returned to Tehran, and I discovered that he had written a series of letters to his sister in America, and they have not been discussed.
Apart from his sister's letters, I also discovered two great 90-minute tapes, one of which is the audio of an interrogation session.
* How many pages does the book have? What are the topics covered in its chapters?
It is about 600 pages or more. Beginning with the day of admission to Sharif University, the book moves chronologically until the martyrdom. There are also flashbacks from his childhood and adolescence.
* This book has some funny moments. Was your style of writing it humorous on purpose?
I had no idea that my book contained any humorous parts. These passages were written entirely seriously, and it was later realized that they were funny.