Iraq deployment of border guards is part of agreement with Iran: MP
January 16, 2023 - 22:26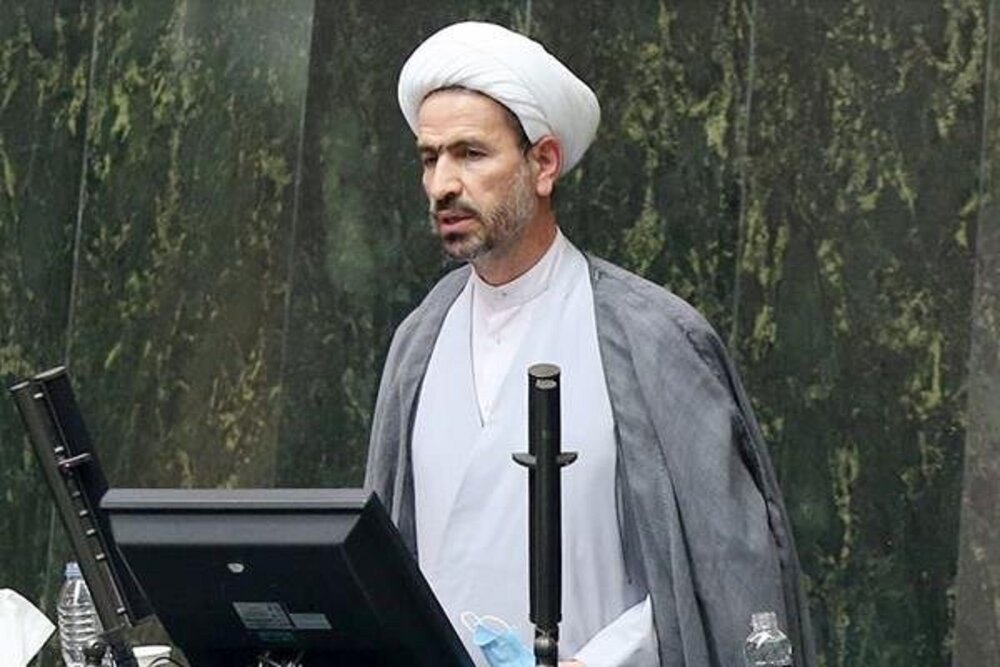 TEHRAN – An Iranian lawmaker has said that Iraq's move to reinforce border guards was part of a security agreement between Iran and Iraq.
The lawmaker, Ahmad Hossein Fallahi, pointed to Iraq's decision to deploy 6,000 troops to the border with Iran and Turkey. "If security is not provided by the neighbors, our country will take action on its own, which will definitely cause border tensions," he said.
Fallahi was commenting on recent remarks by Iraqi Interior Minister Abdul Amir al-Shimmari, who announced that Iraq has taken measures to bring under control the country's borders with Iran and Turkey. "The Iraqi border is a red line, and there will be no dereliction in controlling them," al-Shimmari told Al Arabiya.
He added, "There was a decision to control the borders with Iran and Turkey and to take measures to control these borders... Amounts of money have been allocated for maintaining the borders with Turkey, building outposts, installing cameras and building towers."
Al-Shimmari revealed that more than 6,000 policemen are present at the border posts with Iran and Turkey in the Kurdistan region of Iraq.
Fallahi said during the past few years, Iran has had extensive cooperation to ensure the security of Iraq and it has given many martyrs in this way.
"Currently, we have reached a time when the Iraqi government has reached stability and has an army that should be able to control its borders,"
Fallahi said in an interview with the Islamic Consultative Assembly News Agency (ICANA).
He went on to express regret that the border of the Kurdistan Region towards Iran has become a route for the entry of weapons and movement of anti-revolutionary elements.
According to the recent memorandums with the Iraqi government, a brigade should have been deployed on the Iranian border and a brigade on the Turkish border to ensure border security, which has been done.
Fallahi continued by emphasizing that if the Iraqis control their border, "our costs" in providing security will also decrease and this is a two-way issue.
"The borders of our country and Iraq are long, and to ensure security, cooperation and participation of both sides is required, because no border point should remain unmonitored," he insisted.
Fallahi pointed out that it should be noted that securing the border is not a voluntary action by Iraq, but is part of their duties.
"We hope that Iraqi forces will continue to provide the security of Iraq's borders and there will be no need for Iran to enter into this issue," he concluded.
Over the last few months, there have been close consultations between Iran and Iraq over border security. Iran has pummeled bases of Kurdish separatist groups in Iraqi Kurdistan, saying that the groups are involved in fomenting insecurity inside Iran.
"For years, the Islamic Republic of Iran has been a target of terrorist groups based in the Iraqi Kurdistan Region. They have recently intensified their activities by illicitly transferring a huge quantity of weapons into Iran to arm their affiliates intended at performing terrorist operations, resulting in a number of civilian casualties, vandalism, and destruction of public and private property," the Iranian mission to the United Nations in New York said in November non-paper.
The mission added, "While reiterating the responsibility of the Iraqi Government to maintain effective control over its entire territory and internationally recognized borders, the Islamic Republic of Iran has shared irrefutable evidence and credible information with the Iraqi Government and authorities from the Iraqi Kurdistan Region about terrorist and separatist groups utilizing Iraqi territory to plan, support, organize and carry out terrorist and subversive acts against Iran."
It noted, "- During several rounds of bilateral consultations and negotiations with officials from the Iraqi Government and the authorities of the Iraqi Kurdistan Region, including a recent visit to Tehran on 25 October 2022, by the advisor for Iraqi National Security, Iran has requested the extradition of those who committed terrorist crimes and were convicted by Iranian courts, as well as the closure of the headquarters and training camps of such terrorist groups, and disarming of their elements. Iran has also underlined the need of stationing Iraqi military forces along its borders. The Iraqi delegation agreed to the requests and also committed to developing a timeframe for completing the disarmament of such terrorist groups."
The mission further said, "To date, unfortunately, no effective measures have been taken to fulfill such agreements. Nonetheless, Iran has persistently stated its willingness to implement the aforesaid agreements, but to no avail."
It stated, "In such circumstances, Iran has no choice but to exercise its inherent right to self-defense under international law in order to safeguard its national security and defend its people and has recently launched necessary and proportionate military operations against terrorist groups' bases in the Iraqi Kurdistan region, which was meticulously planned and precisely targeted on terrorist locations."