Nationwide 'family physician' program to kick off
January 30, 2023 - 18:2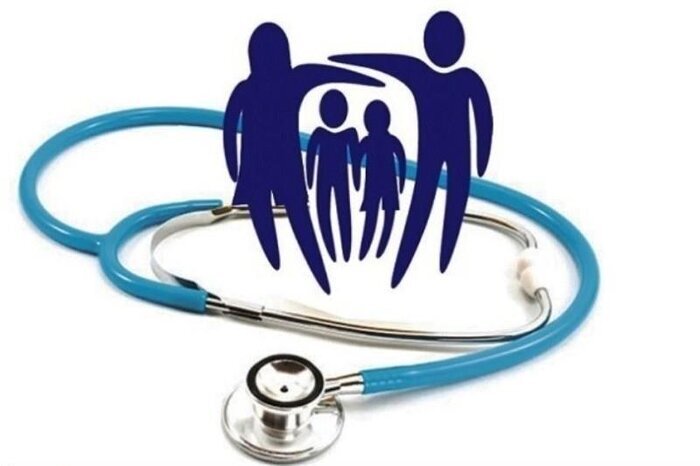 TEHRAN - The family physician program, being implemented in cities with less than 20,000 people, will be implemented across the country in the next Iranian calendar year (starting March 21).
Deputy Health Minister Hossein Farshidi said the level of insurance will be increased in line with the program, IRNA reported.
Family medicine is a type of medicine in which family physicians are in direct contact with families. These doctors are responsible for primary health care and are physicians who are always present.
They are usually in contact with families in case of illness or accidents.
Due to accurate knowledge of the people covered by them and familiarity with their medical history, these doctors can find out their illnesses sooner and treat them continuously in case of illness.
People who have a family doctor have a trusted and knowledgeable counselor for their medical problems.
Family physicians are also always available and present, caring for the target population.
Periodic examinations and monitoring of people's health status, easy and round-the-clock access to basic services and primary care, and preventing frequent visits to doctors are the characteristics of a family physician.
The program started in 2005, targeting almost 25 million citizens residing in rural areas.
Based on the program, a physician and a midwife offer services in rural areas, every 3,300 villagers have a physician and there is a midwife per 5,200 people in villages.
The plan helped reduce treatment costs and public spending on healthcare services, as the physician is aware of the person's health background, it prevents many unnecessary diagnostic processes, like scans.
The implementation of the family physician program in urban areas also began in June 2012 in Fars and Mazandaran provinces. Reducing out-of-pocket payments has been an important effect and benefit of the urban family physician program.
Some 800 clinics and medical university centers are providing services in provinces.
Some 12 services are provided in the villages, including doctor visits, pharmaceuticals, paraclinical, laboratories, radiology, drug supplements, management of technical programs, and construction.
Currently, more than 7,000 physicians, 5,600 midwives, and over 2,000 dentists are providing services in 4,112 rural centers.
The family physician program has positive achievements for improving the health of society, and with timely diagnosis by doctors, the staggering costs of treatment can be reduced, Farshidi pointed out.
All the necessary medical controls of people are done through these doctors, and if there is a need to receive higher levels of services, the necessary action will be taken to refer to a specialist doctor who is in this plan, he added.
Strongest health system
In September 2022, Health Minister Bahram Einollahi said that Iran has one of the strongest health systems in the region and that this opportunity should be used optimally in the field of health diplomacy.
Based on innovative indicators of health technology development in 2021, Iran was ranked 60th among 132 countries, which shows an improvement of 60 steps compared to 2014, Younes Panahi, the deputy health minister for research and technology, has announced.
In June 2021, Ahmed al-Mandhari, the World Health Organization director for Eastern Mediterranean Region, said the Islamic Republic of Iran is a role model for primary health care.
Budget rise
The national budget bill for the next Iranian calendar year 1402, which starts on March 21, has increased the health sector's budget by 29 percent compared to the current year's budget.
The bill has proposed a budget of 2,730 trillion rials (about $6.8 billion) for the Ministry of Health, IRNA reported.
The administration has also proposed 690 trillion rials (about $1.7 billion) as subsidies to provide medicine by health industries.
MG