Iran ready to assist quake-hit Turkey, Syria
February 6, 2023 - 22:11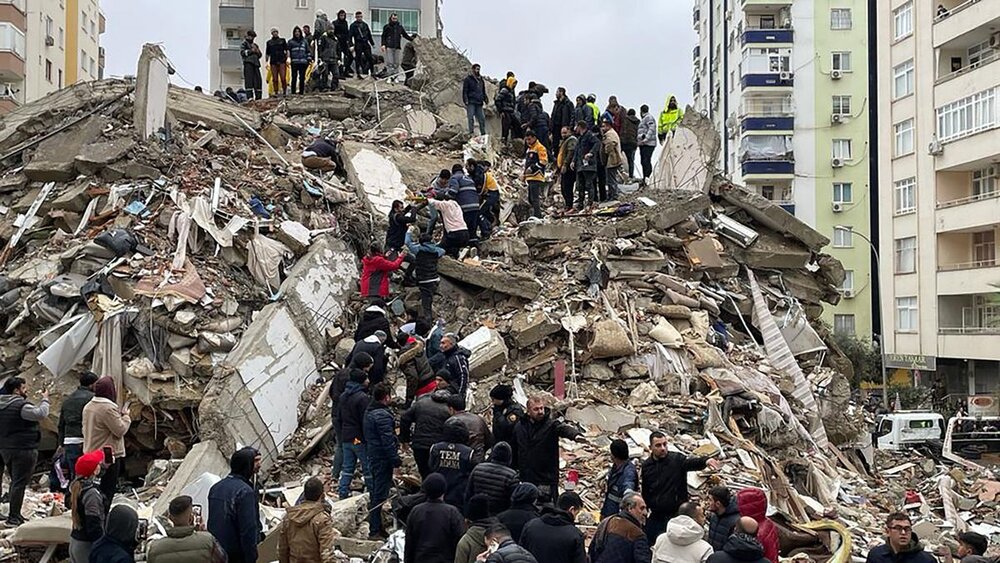 TEHRAN- Tehran's top officials announced on Monday that Iran is ready to provide any kind of assistance to areas affected by a huge earthquake that hit both Turkey and Syria on Monday morning.
A magnitude 7.8 earthquake that struck southern Turkey early on Monday has resulted in more than hundreds of fatalities as well as thousands of injuries in both Turkey and Syria.
Ebrahim Raisi, the President of Iran, stated that his nation is prepared to offer urgent assistance to Turkey and Syria.
Raisi also expressed sympathies to the two Muslim countries in separate messages to his Turkish and Syrian counterparts.
Iran is willing to give help to the two friendly nations in need, the president remarked in his messages.
Following the tragic earthquake, Iranian Foreign Minister Hossein Amir Abdollahian also expressed condolences and compassion to the friendly, neighboring, and Muslim nations of Turkey and Syria.
"The government and people of Iran express their sincere regret and sorrow over a catastrophic earthquake that struck two friendly, neighboring, and Muslim nations, Turkey and Syria, and caused the death and injury of a significant number of inhabitants of the two countries." the foreign minister said in a post on his Twitter account.
Amir Abdollahian concluded his tweet by expressing Iran's willingness to assist both countries in any way.
Mohammad Baqer Qalibaf, Speaker of the Iranian Parliament, also expressed sincere condolences to the Turkish and Syrian people for the loss of life caused by the devastating earthquake.
Delivering a speech at the parliament, Qalibaf offered sorrow to Turkey and Syria on behalf of the Iranian people for the devastating earthquake.
Nasser Kanaani, the spokesperson for the Iranian Foreign Ministry, stated that Iran is prepared to provide help to Turkey and Syria.
Kanaani conveyed Iran's heartfelt sympathy to the governments and people of Turkey and Syria about the fatalities and damage brought on by the tragic earthquake.
The spokesman stated that Iran is prepared to send rescue and relief teams to crisis zones in the hope of relieving the suffering of people in the quake-hit areas.
Also, Chief of the Red Crescent Society, Pir Hossein Kolivand, expressed willingness to dispatch any kind of aid to the quake-stricken regions.
Rescuers are currently desperately looking for survivors after the strong earthquake violently jolted the region, producing several aftershocks and spreading vibrations as far away as Lebanon and occupied Palestine.
The U.S. Geological Survey (USGS) reported that the earthquake, which occurred at a depth of 24.1 kilometers and struck 23 kilometers east of Nurdagi in Turkey's Gaziantep province, is one of the greatest to have impacted the region in more than 100 years.
Patients are overflowing the hallways of Syria's northwest hospitals. According to officials, about 1,000 search and rescue volunteers have been sent from Istanbul to southern Turkey.
The rescue attempts are anticipated to be hampered by bad weather, including snow and below-freezing temperatures, when a cold and rainy weather system passes across the region. The low temperature on Tuesday is predicted to be -6 degrees Celsius in Gaziantep.