An interview with Gholam Ali Nesaei
Become a Swallow and Come Soon
February 7, 2023 - 18:45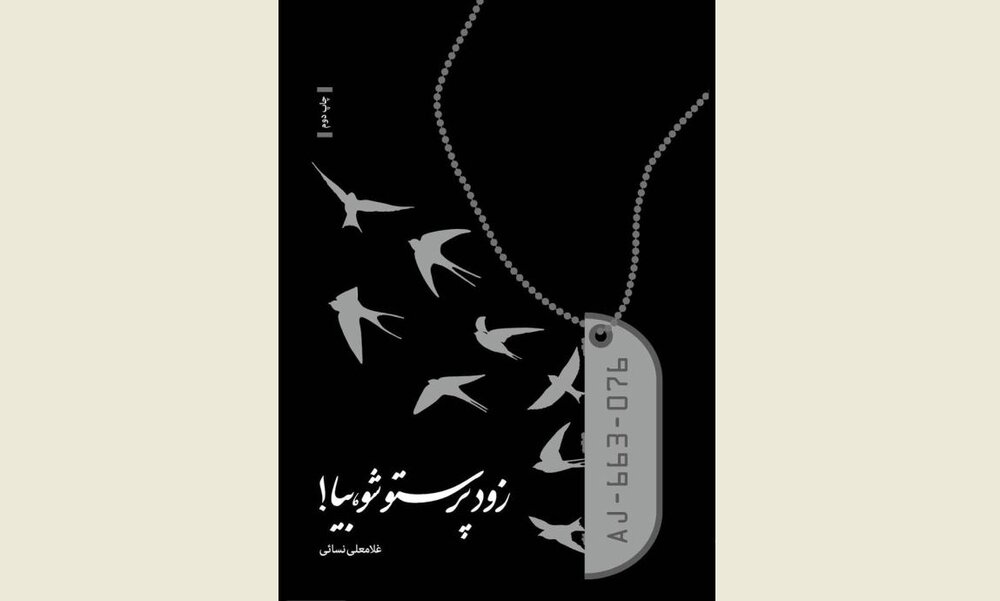 The book "Become a Swallow and Come Soon" is a total of 14 memories of chemical veterans, written by Gholam Ali Nesaei. 
It is the narration of Mohammad Sadegh Roshni and how he and his martyred brother became chemical veterans. Roshni was the first person who became a chemical veteran during the war, and because at that time they did not know that Iraq was using chemical bombs, he suffered severe injuries and was sent to Switzerland for treatment. While he was there, he began to expose the crimes of America and the countries that support Iraq in the war.
* Why did you make chemical veterans the focus of this book's memories?
The veterans are the living documents of our history, and in a way, God made them witness to the event of eight years of war, for you and me.
* How come you become a writer?
I don't know how to answer this question. After the war, I went to the village; Life began and gradually everything was forgotten. It is in a time of peace and tranquility that a person falls asleep with the slightest negligence and surrenders to his surroundings.
It had been torturous for me to think why I didn't become a martyr, like many of my friends. It was then that I knew that the purpose of my existence today was to write about the people who sacrificed their lives and share their stories with people like me.
* Is the swallow a special symbol for you that you chose as the name of the book?
The swallow is a symbol of liberation and migration. These people are also being freed.
* Do you think that most of the readers of the holy defense books are young people or warriors of the holy defense?
Young people are the most audience for books in the field of holy defense.