Iran to reciprocate fresh EU sanctions: Foreign Ministry
February 21, 2023 - 22:45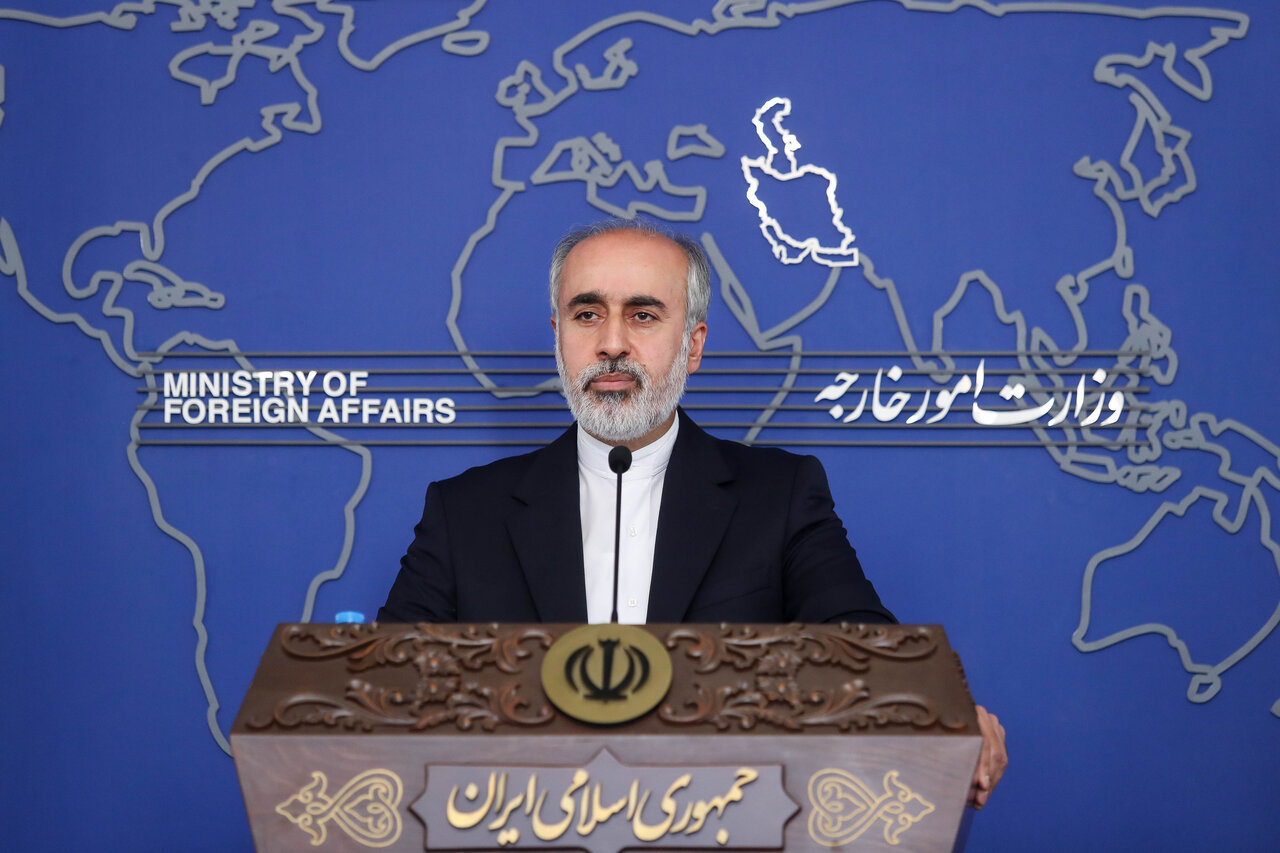 TEHRAN- In reaction to the new sanctions imposed by the European Union against a number of Iranian officials and organizations, Tehran has announced countermeasures.
The announcement was made late on Monday, shortly after the Council of the European Union announced sanctions measures.
Nasser Kanaani, a spokesman for the Iranian Foreign Ministry, said, "The Islamic Republic will shortly issue a list of its reciprocal penalties in retaliation to the European Union's recent bans."
"EU sanctions show miscalculation, deflection from diplomacy"
Abbas Baqerpour, the Iranian ambassador to Vienna, stated in a tweet on Tuesday that the European Union's recent sanctions against a number of Iranian organizations and individuals were unlawful and "yet another disastrous miscalculation by the bloc."
"There is no legal foundation for the alleged EU sanctions list. Just another erroneous calculation," Baqerpour said.
The ambassador also remarked that that the EU's decision to put sanctions on the head of the friendship group between Iran and Austria as well as Germany represents a "severe departure from the ideal of dialogue."
EU sanctions 32 Iranian people, two entities for alleged human rights violations
On Monday, the Council of the European Union sanctioned a number of Iranian individuals and organizations over alleged human rights abuses.
The EU Council said it had agreed to slap restrictive measures on an additional 32 Iranian people and two organizations as part of a fifth wave of sanctions in response to what the council called Tehran's crackdown on the recent unrest.
Iran's Minister of Culture and Islamic Guidance Mohammad Mehdi Esmaeili, Minister of Education Yousef Nouri, the IRGC spokesperson, a number of MPs, members of the judiciary and police in various regions in the country, as well as prison wardens, are all listed in the EU press release.
The bloc also slapped sanctions on the co-founders of Ravin Academy, an Iranian cyber security firm that is put on the EU sanctions list.
The activities of Law Enforcement Forces Cooperative Foundation and the Police Science and Social Studies Institute are also restricted.
A total of 196 people and 33 entities are now subject to the restrictive measures imposed by the EU, which include an asset freeze, a travel restriction to the EU, and a ban on providing those on the list with money or other resources.
Anything that may be used to monitor telecommunications is likewise prohibited from transfer to Iran.
UK updates its list of Iranian sanctions
Furthermore on Monday, Britain added eight fresh designations to its list of sanctions against Iran for alleged abuses of human rights.
The persons who are subject to sanctions by Britain are two regional governors, three IRGC members, and three Iranian judges.