Intelligence chief rejects bogus claims on IRGC drill near Karaj
February 26, 2023 - 22:39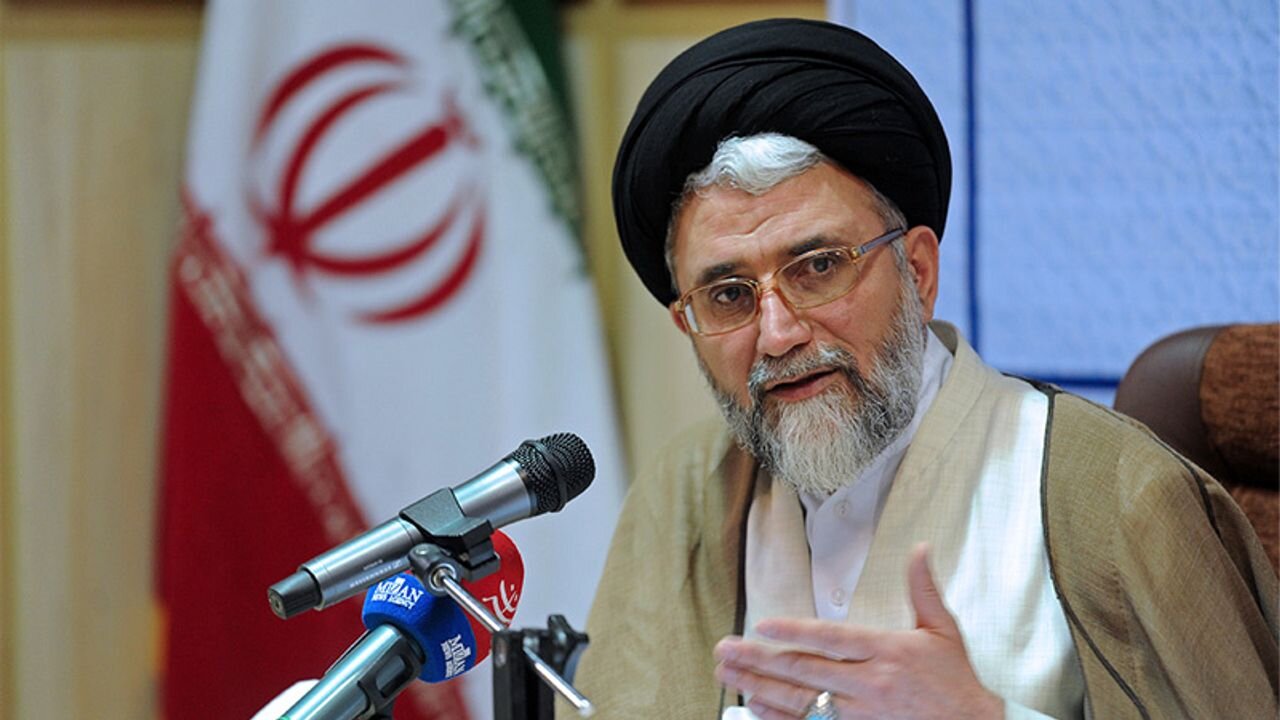 TEHRAN- Iran's intelligence minister disputes "fake news" concerning a recent military exercise staged by the Islamic Revolution Guards Corps (IRGC) Basij Force in Karaj, near Tehran.
Ismail Khatib was responding on Saturday to reports of an explosion and firing in Karaj last week, when footage of what seemed to be anti-aircraft fire in the skies circulated on social media.
Iran's minister of intelligence referred to the explosions and gunfire in Karaj, which official media initially reported as military drills, as a "fake operation by the enemy" two days later.
Various media outlets suspected that what transpired in Karaj was the result of an Israeli airstrike.
While dismissing rumors, Khatib stressed that such false reports and news fabrication "will be short-lived."
"The opponents manufactured an operation in Karaj so that they could use it to achieve reputation for themselves," said Khatib. "But such fake news and propaganda will have a short life."
The IRGC also denied the rumors, asserting that the explosions and gunfire were caused by its military operations.
Elsewhere in his remarks, the intelligence minister indicated that enemies attempted to overthrow the Islamic establishment by inciting riots and disturbances, but when those efforts failed, they moved to media propaganda and sabotage operations.
The enemy has always lost, he maintained, despite the media's efforts to irritate the public opinion.
Iran's security is dependent on its people, and a security that is based on people can survive for a long time, he asserted.
Khatib also stated that members of sabotage teams were identified and detained during the recent unrest.
He added that a team was identified in Isfahan and their operation was thwarted, noting that another team in Karaj was also apprehended.
'Creating security with assistance of neighbors is more effective'
The minister went on to say that creating security from within and with the assistance of neighboring nations is more effective than signing contracts with the child-murdering Zionist regime.
The intelligence chief was referring to regional Arab countries that have normalized ties with Israel.
The Israeli regime is currently attempting to build a regional defense system despite failing to defeat the Palestinians, he said, noting these measures have no other purpose but to plunder the countries' resources.
Emphasizing the policies of President Raisi's government to expand relations with neighboring countries, Khatib said the establishment of good, mutual and cooperative ties with neighboring countries has guaranteed stability and effective security in the region.