American public opinion on apartheid Israel shifting: Iran
April 30, 2023 - 21:26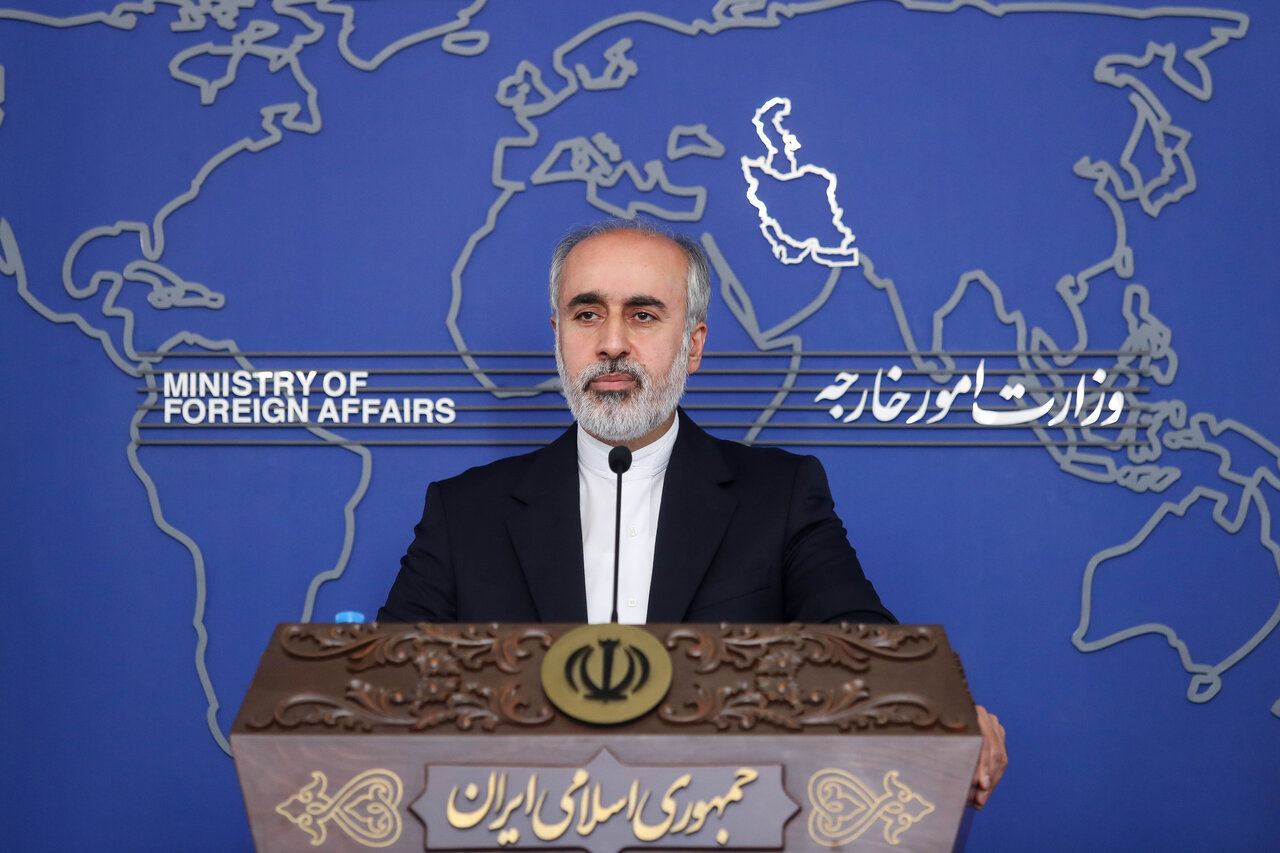 TEHRAN - Iran has said a "tangible change" is noticeable in American public opinion towards Israel's apartheid practices, citing a recent American poll that reveals a decline in Americans' support for the usurping nation.
Nasser Kanaani, a spokesman for the Iranian Foreign Ministry, made the comments in a string of tweets on Sunday, days after the University of Maryland Critical Issues Poll revealed that 20% of Republicans and 44% of Democrats think Israel practices segregation akin to apartheid.
"A look at public opinions in the U.S. – the godfather of the fake Israeli regime – and the latest comments and opinion polls indicate a tangible change in attitudes towards the apartheid nature of this regime," he noted.
Democrats who participated in the survey, which was held from March 27 to April 5, 2023, among 1,203 respondents, indicated that they support the Boycott, Divestment, and Sanctions (BDS) campaign against Israel by 41%.
The BDS movement utilizes boycotts akin to the effective boycott campaigns of apartheid South Africa to protest Israel's long-standing occupation and violations of Palestinian human rights.
"In the case of expanded free speech against Zionists, the United States' freedom from the Zionist lobby, and future extensive and independent surveys of the American people, there will undoubtedly be more surprising findings about the nature and existence of the fake Israeli regime," the diplomat stated.
He went on to add, "The right to know why U.S. administrations sacrifice the interests of their citizens and those of the so-called 'allied' countries and nations for the benefit of the usurping, racist, undemocratic, and deteriorating Zionist regime is a right enjoyed by the U.S. public and elites."
Such a survey comes amid rising tensions between Israel's far-right cabinet led by Prime Minister Benjamin Netanyahu and U.S. President Joe Biden's administration.
According to Shibley Telhami, director of the Critical Issues Poll at the University of Maryland, the term "apartheid" appears to have become a familiar name among many Americans, especially Democrats.
He also noted that "even the BDS movement, which has faced considerable obstacles in the American mainstream, seems to have sizable support among Democrats who expressed their opinion."