Iran's cutting-edge weapons a 'game changer': defense official
May 8, 2023 - 21:28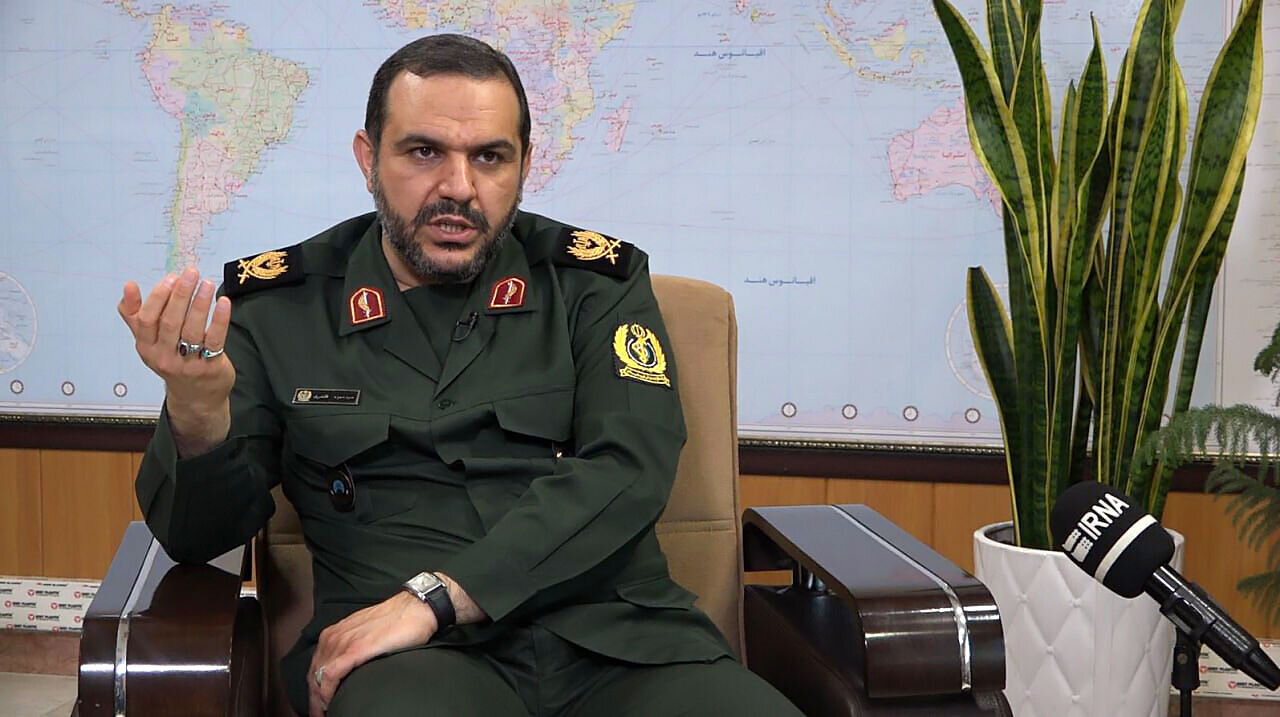 TEHRAN- The head of the Iranian Defense Ministry division for international affairs has asserted that Iranian cutting-edge weapons are now viewed as a "game changer" on the global stage.
The world was taken aback by Iranian armaments, according to Second Brigadier General Hamzeh Qalandari, when a 13-year UN arms embargo was lifted in October 2020.
Speaking with IRNA on Monday, he said "a country that had issues in every area and was forbidden from using any technology has today arrived at the cutting edge of technology, with its weapons being referred to as a game changer in international media."
He went on to add, "The data prompted a number of nations to purchase Iranian weapons or upgrade and rebuild their own defense systems using Iranian technology and apparatus when the ban was lifted."
The armed forces are now self-sufficient thanks to extraordinary advancements made in recent years by Iranian military specialists and engineers in the manufacture of a wide variety of equipment.
Iranian officials have stated unequivocally that the nation will never yield to pressure to pare up its military projects, particularly its missile capability, which is only for defense.
The defense official further pointed out that the entire international community acknowledges that Iran is involved in a serious combat against terrorism, and that General Qassem Soleimani, who was assassinated by the U.S. in January 2020, was the greatest leader in the fight against the terrorism.
"Regarding the issues raised as the SCO's main goals, i.e. fight against terrorism, extremism and separatism, perhaps no one has had the experience of a true struggle as much as the Islamic Republic of Iran does," he stressed.
General Qalandari also said that it is important to remember that today Martyr Soleimani is regarded as the best commander in the war against terrorism by the international community.
In other parts of his interview, Qalandari pointed to the talks between Iran's Defense Minister Brigadier General Mohammad Reza Ashtiani and his counterparts on the sidelines of the Shanghai Cooperation Organization (SCO) meeting in the Indian capital of New Delhi late last month.
"Most of the meetings featured a serious willingness to form an alliance and improve the level of defense and security cooperation with the Islamic Republic," he remarked.
"All SCO countries also asked for using Iran's experience in the fight against terrorism and its spread to the region and the world. Another request, which was made in almost all meetings, was to have a close look at Iran's defense achievements," he stated.
In other part of his remarks, Qalandari also drew a contrast between NATO, a U.S.-led military alliance, and the SCO, a Eurasian political, economic, international security, and defense organization, saying unlike NATO, the SCO has concentrated on improving its influence through collaboration rather than strength and force. He added that the Eurasian group has sought peace in conflict zones as well as collaborative economic cooperation.
He concluded that "perhaps the Ukraine situation serves as a concrete illustration of how NATO's capacity is eroding along with American strength. It is in opposition to the Shanghai Cooperation Organization's forward-moving course."