FM visits Sistan-Baluchistan over Iran-Afghanistan water issue
May 17, 2023 - 20:51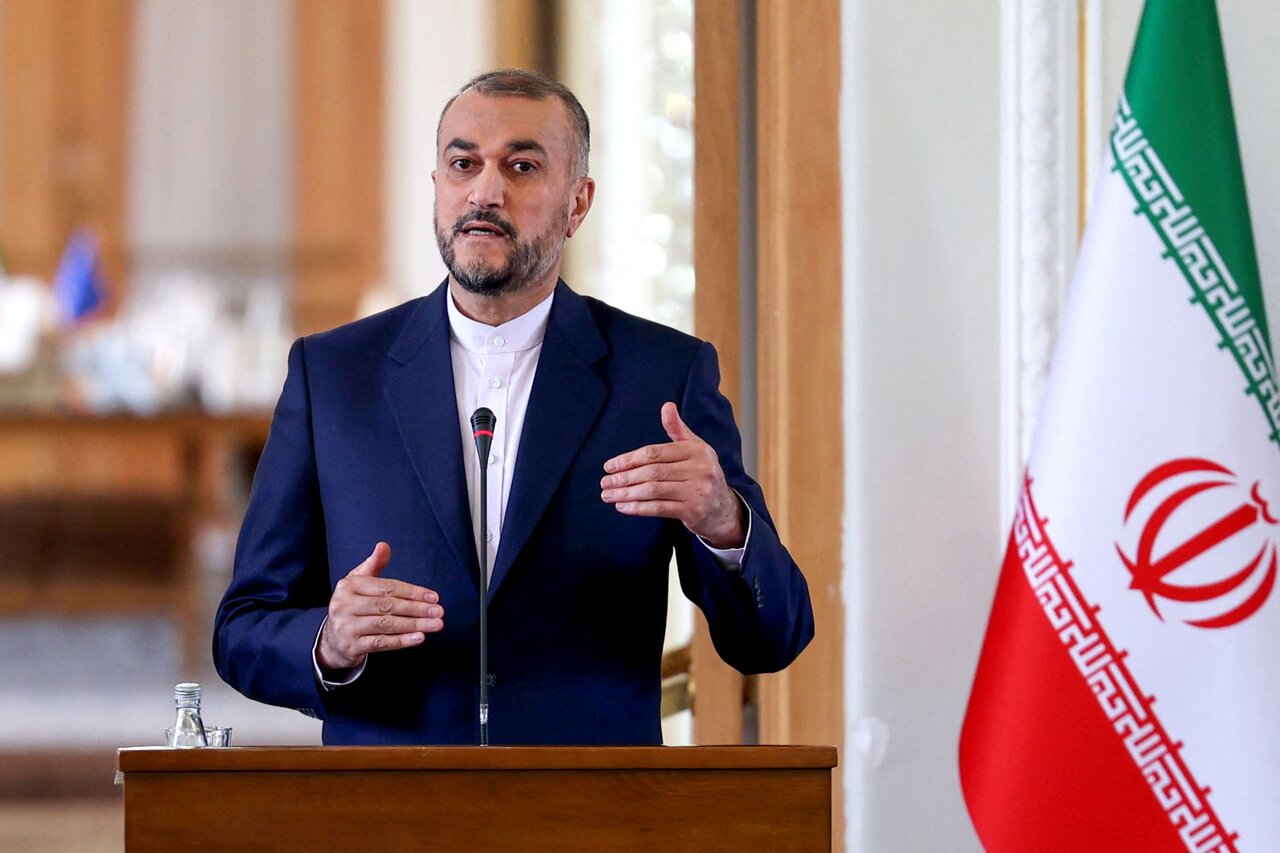 TEHRAN- Foreign Minister Hossein Amir Abdollahian visited the southeast border province of Sistan-Baluchistan as the dispute over the sharing of water from the Helmand River still remains unresolved.
Nasser Kanaani, a spokesman for the Iranian Foreign Ministry, stated earlier on Wednesday that the minister was to meet with local provincial officials to talk about Iran's water rights.
Amir Abdollahian was accompanied by Hassan Kazemi Qomi, the acting Iranian ambassador to Kabul who also acts as Iran's special representative for Afghanistan, and Rasoul Mousavi, the minister's assistant.
A protracted water conflict between Tehran and Kabul has been centered on the Helmand River originating from Afghanistan.
Iran and Afghanistan agreed to a pact in 1973 that grants Iran access to 820 million cubic meters of river water annually.
However, since Afghanistan was thrown into decades of turmoil and because various governments had varied attitudes toward Iran, the pact was never fully implemented and discussions were never furthered.
The Taliban, which seized control of the nation in 2021, has declared it will uphold the 1973 pact.
However, politicians and government officials in Iran have frequently argued that their nation is not getting its fair share of water from the river.
Ebrahim Raisi, the President of Iran, gave orders to the foreign and energy ministries on Monday to take Afghanistan's claim over shared water resources seriously.
According to Kazemi Qomi, Iran barely received 4% of its allotted water during the previous Iranian year, which concluded on March 20.
He expressed hope that the disagreement will be resolved in the current Iranian calendar year and said that Afghan authorities had pledged to strive to eliminate any barriers standing in the way of Iran collecting its fair share from the river.
In remarks on Monday, Kazemi Qomi said one of the priorities of the Foreign Ministry is to secure Iran's water rights from Helmand.
Before feeding the Hamoun Lake, which is shared by Iran and Afghanistan, the Helmand River traverses almost a thousand kilometers from its source in the Hindu Kush Mountains.
The lake, which UNESCO named a global biosphere reserve in 2016, is crucial for the environment and economy of Iran's southeast, which is primarily desert and impoverished.
Iran is currently experiencing a significant public health problem due to dust storms from the dried-up Hamoun Lake.
The economy of the region has suffered greatly, and thousands of people have relocated to the cities in order to survive.