Indonesia to sign trade agreement with Iran next week
May 19, 2023 - 14:7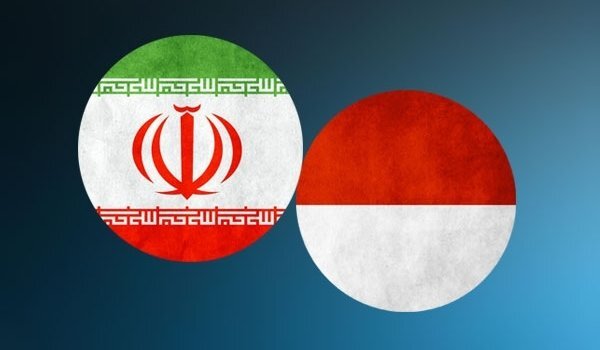 TEHRAN-Jakarta and Tehran have concluded the final stage of negotiations on a bilateral trade agreement, the Indonesian Trade Ministry said on Wednesday.
The announcement came after the two sides finished a seventh round of talks, and the ministry said the governments could now proceed to sign the documents on the deal, which is called the Indonesia–Iran Preferential Trade Agreement (II-PTA), the Jakarta Post reported.
The ministry said Indonesia and Iran would sign the trade agreement during a visit of Iranian President Ebrahim Raisi to Jakarta between May 22 and 24.
Indonesia has been looking to new markets to diversify its export options and thereby reduce its reliance on traditional trade partners, many of which have been affected by a weakened global economy and geopolitical risks.
The negotiations between Indonesia and Iran come at a time of heightened geopolitical tensions in many parts of the world.
The Trade Ministry noted that trade between Indonesia and Iran amounted to $54.1 million during the first three months of this year.
Last year, the bilateral trade value increased by more than 23 percent to $257.2 million.
Motorcycles, vehicle parts, fatty acid industrial monocarboxylates and wood fiber are among the main goods shipped from Indonesia to Iran.
Meanwhile, major Iranian shipments to Indonesia include dates and grapes, carbonates and vegetable alkaloids, among many other products.
The ministry said Indonesia and Iran had also concluded negotiations on an article related to countertrade, which allows the two countries to pay for goods and services from the other side in kind rather than settling transactions with money.
This would allow trade between the two to continue despite possible difficulties in securing currency commonly used in international trade, such as US dollars.
In an interview conducted by the Tehran Times in last August, Indonesian Ambassador to Tehran Ronny Prasetyo Yuliantoro said Iran can use Indonesia as a hub for marketing its products in the ASEAN countries.
The envoy made the remarks on the sidelines of a ceremony to celebrate ASEAN Day 2022 in Tehran.
"I think we [ASEAN member states and Iran] have some great potential that can be developed, for instant now with regard to the health field we can have some kind of cooperation, you know this is a time that we can increase cooperation in health sector", he stated.
"So, this is a good time and then I believe that here is some potential that can be still developed between ASEA countries and Iran", the ambassador reiterated.
Speaking about trade and economic ties between his country and Iran, the official said, "Of course there is a lot of potential between Indonesia and Iran especially in the economic relation now we increase our cooperation in health sector."
And asked about the problems in the way of bilateral trade, he replied, "Of course the challenge is how to deal with the payment system between the two countries; we have to look for the way that can solve the problem of payment in the future."