16 trade delegations visit Iran in first 3 post-sanction months
May 3, 2016 - 18:7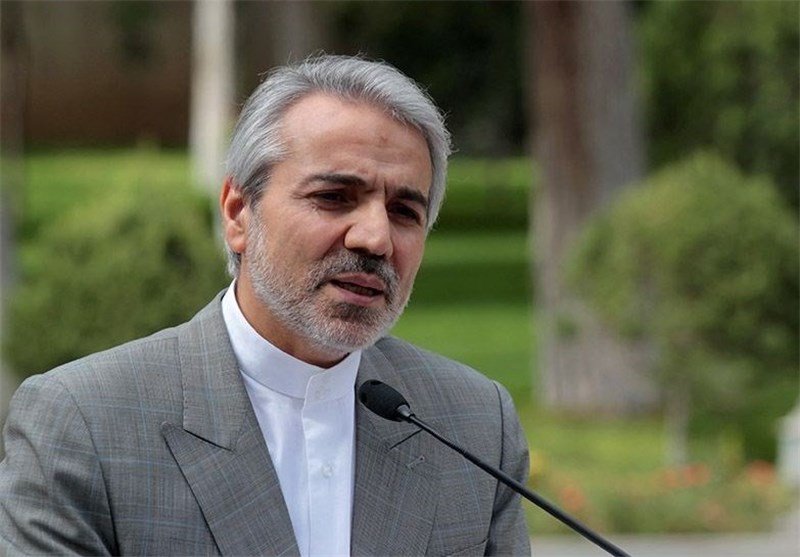 TEHRAN-"Some 16 trade delegations visited Iran in the first three months after the implementation of the nuclear deal between the Islamic Republic and the global world powers," Mohammad Baqer Nobakht, the government spokesman said in a news conference on Tuesday.
As IRIB news reported, the spokesman clarified that since the initial lifting of sanctions on January 16, senior officials including eight presidents, five prime ministers, three parliament speakers, and 14 foreign ministers from different countries have travelled to Iran.
Highlighting the vitality of seizing domestic capacities in post-sanction era, the senior official noted that during the said period, the Iranian administration has negotiated with 12 international banks and financial institutes to use a $73-billion credit line.
On Monday, Valiollah Afkhamirad, the head of Iran's Trade Promotion Organization (TPO), announced that the number of foreign trade delegations visiting Iran during the past Iranian calendar year of 1394 (which ended on March 19, 2016) became three times more than that of its preceding year, IRIB news reported.
"In 1394, 64 trade delegations comprised of 837 foreign businessmen and officials from 28 countries visited Iran," he said, "the figure trebled compared to year of 1393, when 19 delegations including 477 people from 16 countries made trips to the Islamic Republic," he added.
"Accordingly, the number of visiting delegations increased 237 percent last year, while the number of visiting businessmen and countries recorded a 75 percent hike," Afkhamirad noted.
Foreign countries and delegations are racing to secure business opportunities in Iran after Iran and the P5+1 group of countries reached an agreement over Tehran's nuclear program in the Austrian capital of Vienna on July 14, from among it can be referred to South Korea President Park Geun-hye who arrived at Tehran on Sunday evening, accompanied by a 236-strogn delegation- the largest team ever dispatched to a foreign country.
HJ/MA