Germany ready for auto, energy, environmental co-op with Iran
May 3, 2016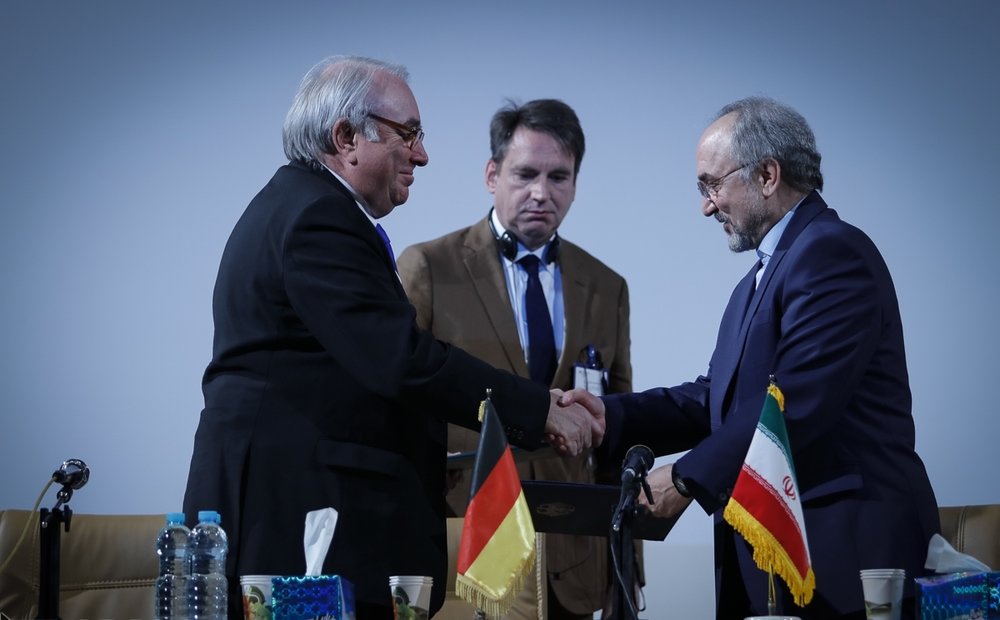 TEHRAN - Berlin is ready to expand its ties in automobile, petrochemicals, renewable energy, transport, environment, water management, as well as port development with Tehran, German Deputy Economy Minister Uwe Beckmeyer said on the sidelines of Iran-Germany Economic and Investment Cooperation Forum in Tehran on Tuesday.
Addressing the mentioned forum, head of the Organization for Investment, Economic and Technical Assistance of Iran, Mohammad Khazaei, announced that Iran is at last stages of finalizing a deal with the German insurance company, Hermes, on the way to supply the required financial resources and insurance coverage.
German industry has been hoping for a surge in exports to Iran after international sanctions were lifted in January in return for the Islamic Republic complying with a deal to curb its nuclear program.
Germany was the first Western country to dispatch a high-ranking political and trade delegation to Iran after nuclear deal.
Iran promises to repay debts from export guarantees
Elsewhere in his remarks, Beckmeyer said Iran had promised to repay soon old debts arising from state guarantees for German exports, clearing the way for fresh guarantees to be issued.
"Iran has now recognized its old debts and promised me to pay them in the near-term," Beckmeyer told Reuters.
Iran owes Germany about 500 million euros ($578.90 million) under so-called Hermes covers, a German government arrangement that protects German companies if foreign debtors fail to pay.
HJ/MA