Aref unveils 'Faction of Hope' motto, vows to focus on economic concerns 
May 8, 2016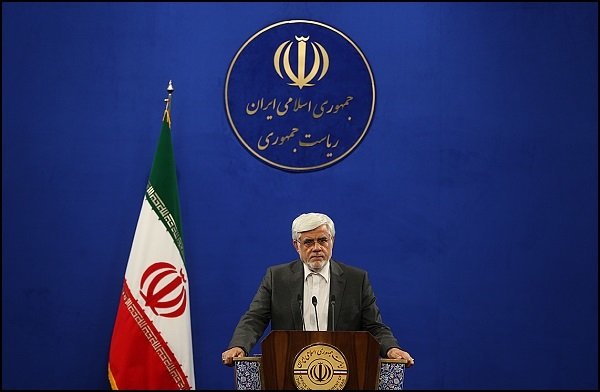 TEHRAN – Mohammad Reza Aref, a leading moderate reformer who won the highest number of votes in Tehran in the February 26 parliamentary election, said on Saturday that he and his colleagues in the next parliament will do their utmost to realize the motto of "hope, serenity, and economic flourishing" in the upcoming parliament. 
A week earlier, Aref said he will have its voice heard via a faction named "Faction of Hope."
"Implementing tenets of resistance economy and addressing social challenges are among our future plans," the reformist figure said.
Elsewhere in his remarks, Aref highlighted that the majority of the Iranian people are against extremism, seeing reformist mechanisms to counter challenges.
Aref secured a landslide victory in the February parliamentary elections in Tehran, topping rivals in Tehran.
The Stanford-educated figure is considered the main competitor for the post of parliament speaker, competing with the incumbent Ali Larijani who was reelected to the parliament from the Qom constituency.
Since it victory in parliamentary elections, the former first vice president has been insisting on an economic agenda for the next parliament.
Earlier, Aref had said if his faction succeeds in taking the parliament's helm, he will make it a priority to respond to the demands of Iranians.
Among these demands, he noted, are better economic indexes, promoting living standards, controlling inflation, and creating jobs, Aref explained.
Aref was on the top of the 30-member candidate in the Feb. election in Tehran. He and 29 others in the list captured all the 30 seats allocated for the metropolis of Tehran in the Majlis.

They campaigned under the "list of hope".
AK/PA