Tehran, Muscat to bolster economic ties
September 28, 2016 - 19:11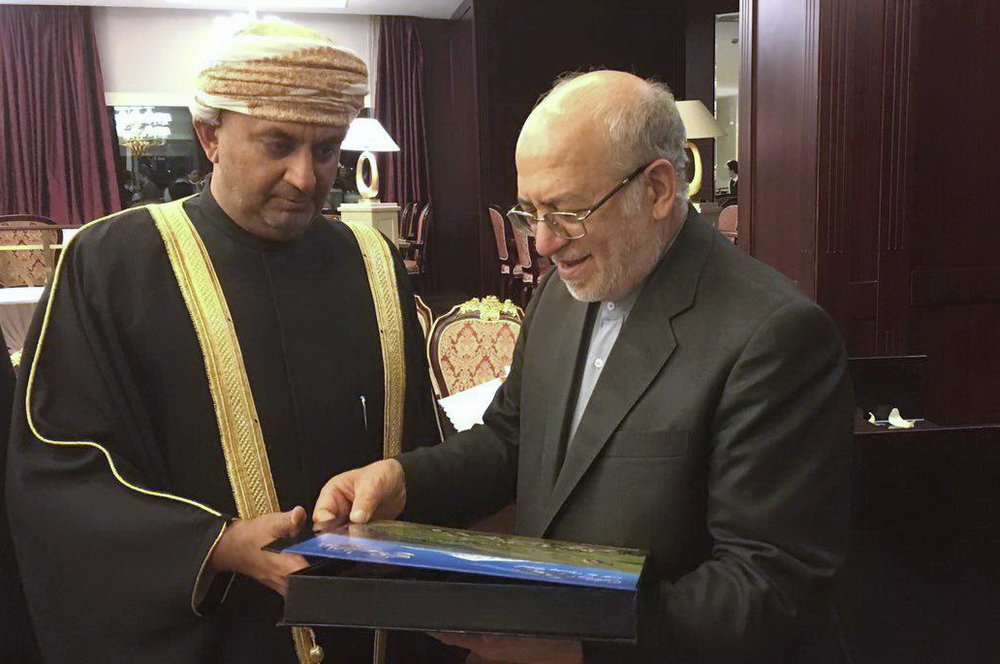 TEHRAN – Iran and Oman signed five memoranda of understanding (MOU) at the end of the 16th Iran-Oman Joint Economic Committee meeting in Tehran, Shata news agency reported on Wednesday.
The MOUs were signed by Iran's Industry, Mining and Trade Minister Mohammadreza Nematzadeh and Omani Minister of Commerce and Industry Ali bin Masud Al Sunaidy.
The agreements covered various fields including standard, insurance, investment and export promotion.
In the signing ceremony Nematzadeh mentioned the historical relations between Iran and Oman and stressed the need for expansion of cooperation.
He also emphasized the importance of developing banking and insurance relations in trade and economic cooperation between the two countries and noted, "Investment in the Iranian ports of Chabahar and Bandar Abbas could be a positive outlook in regards to mutual cooperation".
Elsewhere in his remarks the Iranian minister pointed out the necessity of drawing up a five-year economic cooperation framework between the two countries, saying that this roadmap should be developed and approved by the two sides within the next six months.
The Omani minister for his part, expressed his satisfaction with the establishment of two flight lines and three shipping lines between the two countries and hoped for opening an office in Iran to facilitate banking relations.
Al Sunaidy also voiced his country's interest in investing in the Iranian southern port of Bandar Abbas and said, "Tourism as well as technical and engineering services could also be potent fields for future cooperation".
He mentioned the banking relations between Oman and Iran and said that the two sides should also cement the ground in insurance sector to facilitate trade.
EF/MA