Three Iranian technicians martyred in Kirkuk 
October 21, 2016 - 18:58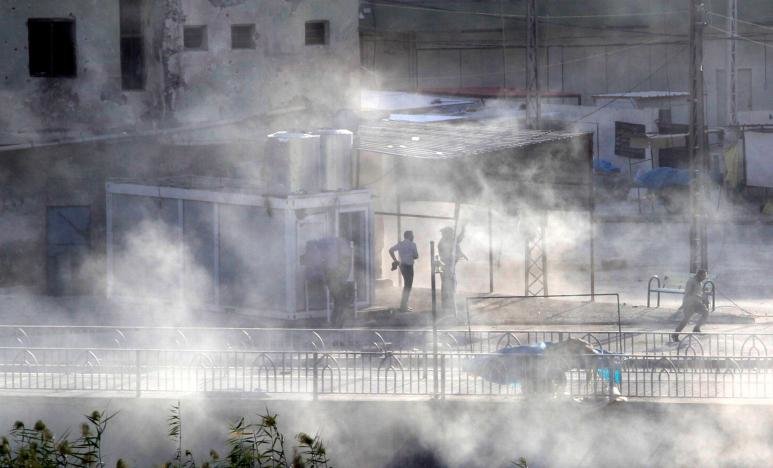 TEHRAN - Three Iranian technicians working at a power station in Kirkuk were martyred in an assault by ISIS on Friday morning.
Five more Iranian technicians were also wounded in the terrorist attack.
Some officials and news agencies put the number of Iranians martyred at four.

The attack on the oil-producing area comes as Iraqi forces are fighting hard to re-capture ISIS's last stronghold in Mosul.
The news was confirmed by Iran's consul in Iraq Sa'dollah Mas'oudian.
"Sadly, three Iranian technicians were martyred and five more wounded," he said.
Allegedly, the Iranian technicians had been shot dead directly before a suicide blast went on at the site.
"The three Iranians have been shot dead directly as the terrorists opened fire at them followed by a suicide blast," the consul explained.
At least 16 others were killed and a number of buildings demolished, Iraqi sources said.

The assault has drown strong condemnation from Tehran.
"Terrorists in Iraq are drawing last breath and are taking revenge for their catastrophic defeats through carrying out blind terrorist operation and killing innocent civilians," Foreign Ministry spokesman Bahram Qassemi said in a statement carried on the official website of the ministry.
Also, Qassemi expressed regret over the "brutal action," offering condolences to the families of the victims.
The Iraqi army and its allied Kurdish forces launched a massive assault against Daesh on Monday to liberate Mosul.
NA/AK