Leader tells Iraqis never trust U.S.
December 11, 2016 - 21:38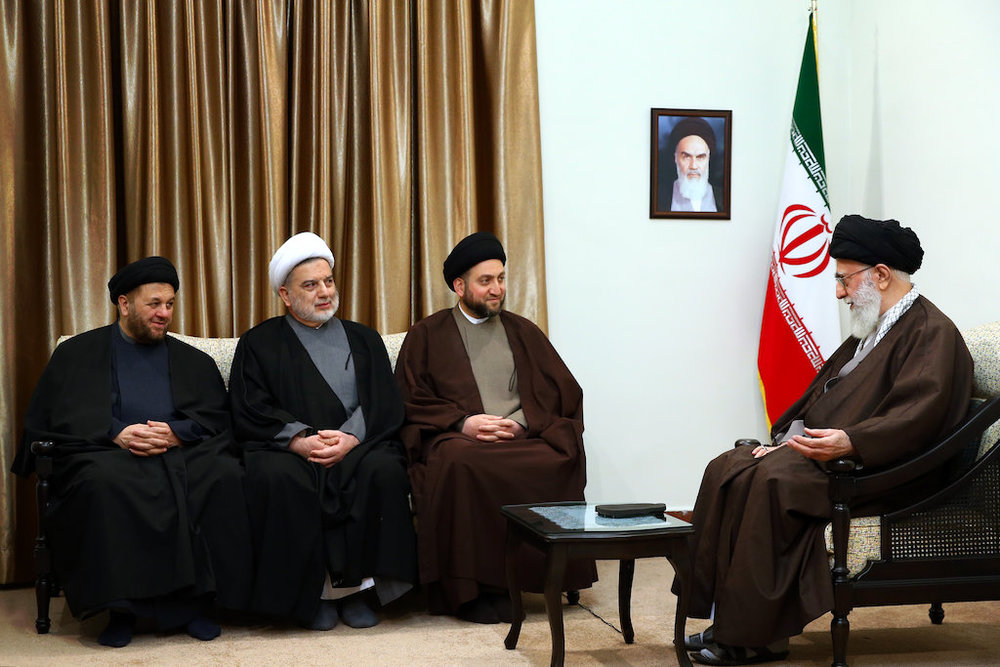 TEHRAN – Leader of the Islamic Revolution Ayatollah Seyyed Ali Khamenei said on Sunday that the U.S. has never been seeking to root out the Takfiri terrorists and that is why the Iraqis should never trust Washington.
The Leader made the remarks during a meeting with Chairman of the Islamic Supreme Council of Iraq (ISCI) Ammar Hakim and his accompanying delegation in Tehran.

The U.S. has always been against power of the Islamic nations, especially Iraq, the Leader remarked.
He warned of not being deceived by the U.S. "smiles".
The Leader also said that the Islamic Revolution has "given us an advice" not to trust the United States.
"We, in the Islamic Republic of Iran, has gained benefits whenever we took this advice and has been harmed whenever we ignored it," he added.
Ayatollah Khamenei said the U.S. seeks to protect a number of Takfiri terrorists to achieve its own objectives.
"In Mosul and also in Syria, the U.S. is not willing to defeat the Takfiri terrorists fully," he noted.
The Leader also expressed satisfaction over the formation of a coalition among the Iraqi Shiite groups, known as the National Iraqi Alliance, and highlighted the importance of protecting and boosting unity within the coalition.
He said the performance of the National Iraqi Alliance is beneficial for "Islam, Iraq and the region".
The National Iraqi Alliance can reach its "valuable" objectives through maintaining unity and integrity, Ayatollah Khamenei remarked.
He said Iraqi Popular Mobilization Forces are a "great capital" for Iraq who should be supported.
Elsewhere, the Leader said, "Iraq's progress is beneficial to Iran and more coordination between the two countries serves the interests of both sides."
NA/PA