Achaemenid-era rampart unearthed in southern Iran
January 17, 2017 - 9:10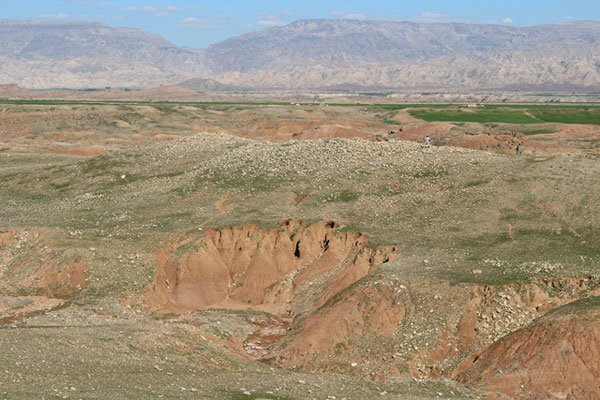 TEHRAN – A team of Iranian archeologists has recently uncovered portions of a stone wall dating back to the Achaemenid era (c. 550–330 BC) in Mashhad-e Morghab district, southern Fars Province.
In addition to the wall, which is about 20 kilometers long, a total of 300 graves have been excavated by a squad tasked to examine the ruins of the Achaemenid sewage and water structures and irrigation canals in a region northward of Pasargadae, Mehr news agency reported on Monday.
The Achaemenid Empire was founded by Cyrus the Great. At its greatest extent from the Balkans to the Indus Valley, it was one of the largest empires in history, spanning 5.5 million square kilometers, and was larger than any previous empire in history.
Building activity was extensive during the height of the empire, and of the several Achaemenian capitals, the ruins at Pasargadae and at Persepolis are probably the most outstanding.
A handout photo shows the Achaemenid-era archeological site in Mashhad-e Morghab district, Iran
AFM/MG