Iran denounces British allegations about human rights
January 25, 2017 - 21:28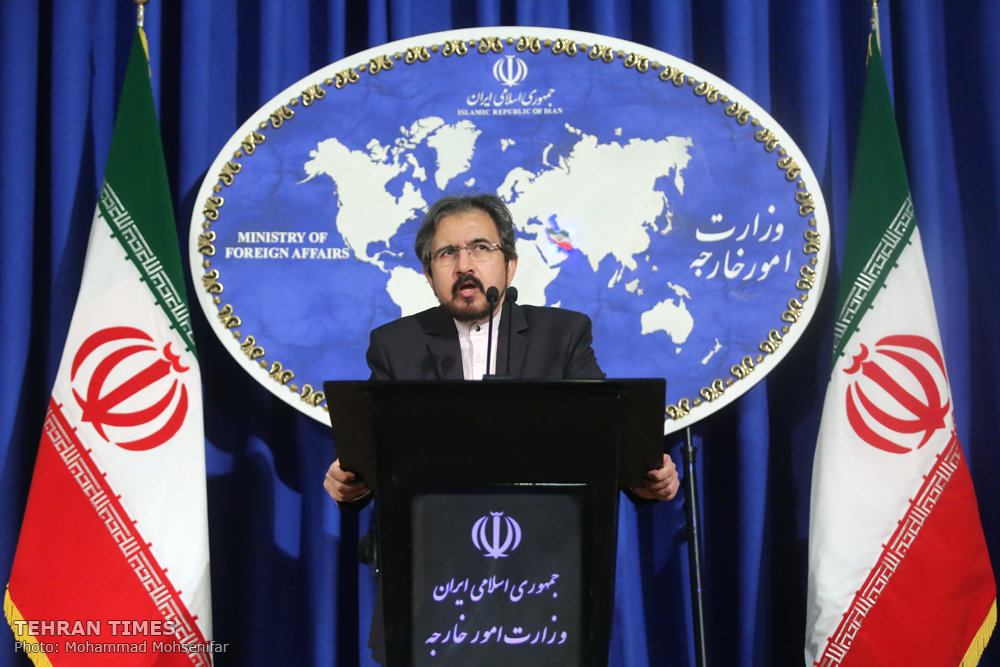 TEHRAN – Foreign Ministry spokesman Bahram Qassemi on Wednesday dismissed as "baseless" and "provocative" the recent remarks by a British official about Iran's human rights record.
Qassemi was hitting back at British Minister of State of the Foreign and Commonwealth Office Joyce Anne Anelay for her anti-Iran remarks at the House of Lords, saying Iran regards interference in its internal affairs as "unacceptable".
Anelay had voiced concerns over British-Iranian woman, Nazanin Zaqari, who has been convicted of inciting post-election unrest in Iran in 2009. She was arrested last year at Imam Khomeini International Airport.
"We condemn the inaccurate remarks of Mrs. Anelay which she attained from inauthentic sources on Iran's human rights issues," the spokesman said.
He went on to say that such remarks by top British officials will damage the expansion of Tehran-London ties.
Qassemi also warned against Britain's politicization of human rights to exert pressure on independent countries.
The official further expressed surprise and disappointment that Britain, with such a bleak human rights record, is preaching at other countries.
He pointed to a number of human rights violations by the British government, and criticized London's policies towards the Middle East and the Persian Gulf that has led to instability in the region.
Iran has on numerous occasions stressed that political use of human rights in order to exert pressure on independent countries has become obsolete, he added.
In another anti-Iran remark in December, British Prime Minister Theresa May said she was "clear-eyed" about what she called "the threat" Iran poses to the region".
Addressing a [Persian] Gulf Cooperation Council's annual summit in the Bahraini capital Manama more than a month ago, May stressed England would help the council "push back" against what she called Iran's "aggressive regional actions."
Leader of the Islamic Revolution Ayatollah Seyed Ali Khamenei reacted to her remarks, condemning the British government as "the disabled old colonialist"
He said the British have returned to the Persian Gulf to exploit some regional countries and split up some others.
MH/PA