Official lauds Iranian artists' decision over Oscars boycott 
January 31, 2017 - 18:7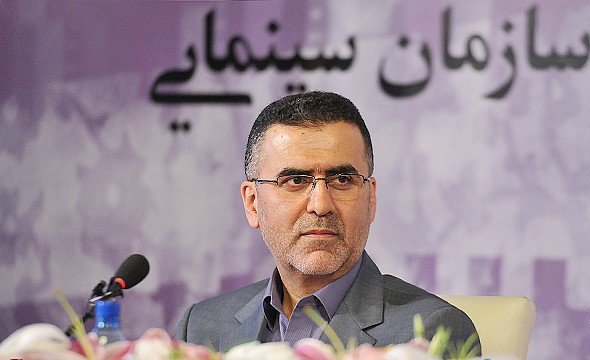 TEHRAN – Cinema Organization of Iran Director Hojatollah Ayyubi has called the decision to boycott the Oscars ceremony by "The Salesman" filmmaker and leading actress praiseworthy. 
"The Salesman" filmmaker Asghar Farhadi and star Taraneh Aldoosti have announced they would boycott the ceremony in protest of U.S. president Donald Trump's "unjust" and "racist" ban on people from their country Iran and six others.
"I believe their decision is quite admirable and it has been lauded in every part of the world and we as Iranian citizens also feel proud of their decision," Ayyubi said in a press conference on Monday held on the sidelines of the film screening programs of the 35th Fajr Film Festival underway in Milad Tower.
"The Salesman" is among the five movies nominated for an Oscar in the best foreign-language film category at the 89th Academy Awards, which is scheduled for February 26, 2017.
"I regret to announce via this statement that I have decided to not attend the Academy Awards Ceremony along with my fellow members of the cinematic community," Farhadi said in a statement published by the New York Times on Sunday.
The Writers Guild of America also released a statement Sunday calling president Trump's travel ban both "unconstitutional" and "deeply wrong" as well as voicing support for Asghar Farhadi, who has declined his invitation to the Oscars ceremony.
Some of Britain's leading actors, directors and producers, including Julie Christie, Kevin Macdonald, Keira Knightley and Terry Gilliam, have asked for permission to hold a screening of "The Salesman" outside the U.S. embassy in London on Academy Awards night.
The Academy of Motion Picture Arts and Sciences called Trump's travel ban "extremely troubling" after noting that Farhadi and his cast and crew could be barred.
"The Academy celebrates achievement in the art of filmmaking, which seeks to transcend borders and speak to audiences around the world, regardless of national, ethnic or religious differences," it said on Saturday.
Trump signed an executive order Friday suspending refugee arrivals and banning entry to the United States from seven Muslim-majority countries, including Iran and Syria.
RM/YAW