Defense Ministry working with 95 universities
February 25, 2017 - 20:41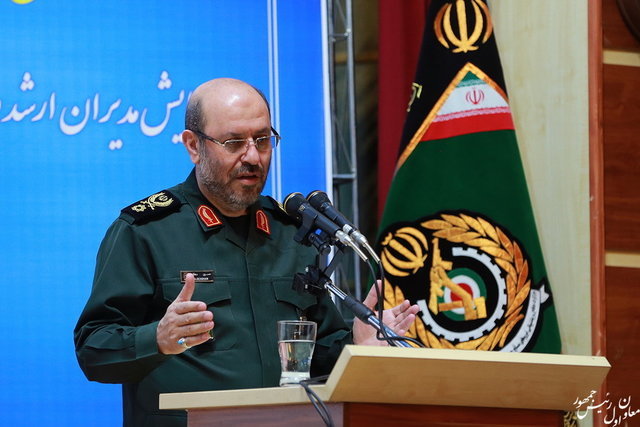 TEHRAN – Defense Minister Hossein Dehqan said on Saturday that his ministry is collaborating with 95 universities across the country and is planning to expand its cooperation with the Science Ministry.
The defense and science ministries have had close cooperation and need to work on more mutual projects, Dehqan told reporters after the two ministries signed a memorandum of understanding for cooperation.
Dehqan further said cooperation between the two ministries should become more systematic.
In recent years, Iran has celebrated significant achievements in its defense sector and has been able to attain self-sufficiency in production of hi-tech military equipment and systems.
Earlier this month, the Islamic Republic put on display its latest achievements in the area of space technology in a ceremony attended by President Hassan Rouhani, Minister of Science, Research and Technology Mohammad Farhadi and General Dehqan.
During the ceremony, which was held on February 1, the domestically-designed Nahid (Venus) 1 telecommunications satellite, and student-manufactured Cube satellite were unveiled.
Days later, on February 6, Dehqan said during an unveiling ceremony that Iran is mass-producing new homegrown defense equipment to enhance its capabilities in ground and aerial warfare.
Among the new achievements unveiled at the ceremony were the Fajr 5 guided artillery rocket, Misagh 3 shoulder-fired missile, a 40-milimeter grenade launcher, a caliber gun and a pistol.
Iran conducts military drills from time to time to test the combat readiness of its armed forces as well as the domestically-manufactured military hardware.
MH/PA