Russia hopes U.S. will realize Iran nuclear deal is viable
April 22, 2017 - 10:12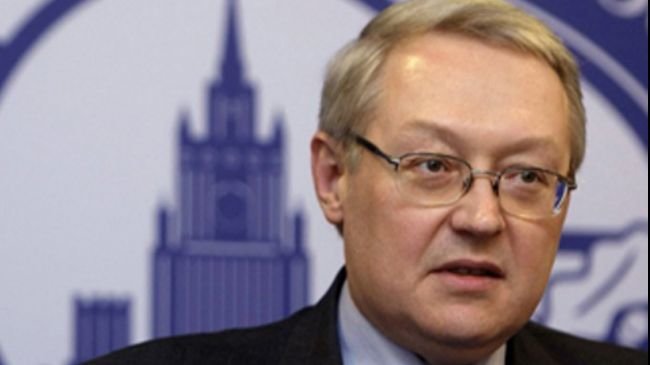 TEHRAN - Moscow hopes Washington will realize that the Iran nuclear deal is viable after reviewing it, Russian Deputy Foreign Minister Sergey Ryabkov told TASS on Friday. 
"We took note of information from Washington that an additional analysis of agreements with Iran on its nuclear program is beginning there," Ryabkov said.
"We would like to hope that this analysis will confirm that this agreement is viable and useful for enhancing international peace and regional stability," he said.
Ryabkov stressed that Moscow "has been consistently working to enhance" the implementation of the Joint Comprehensive Plan of Action (JCPOA).
In a press statement on Tuesday, the U.S. Department of State notified Congress that Iran is complying with the nuclear deal, the very first such notification under the Trump administration.
"The U.S. Department of State certified to U.S. House Speaker Paul Ryan today that Iran is compliant through April 18th with its commitments under the Joint Comprehensive Plan of Action," Secretary of State Rex Tillerson said in a letter to Paul D. Ryan, speaker of the House of Representatives.
Iran and the 5+1 group - the U.S., Britain, France, China and Russia plus Germany - finalized the text of the nuclear deal in Vienna in July 2015. It went into effect in January 16, 2016.
The accord put some limits on Iran's nuclear program in exchange for the lifting of economic and financial sanctions against the country.
While admitting that Tehran has honored the accord fully, Tillerson noted: "President Donald J. Trump has directed a National Security Council-led interagency review of the Joint Comprehensive Plan of Action that will evaluate whether suspension of sanctions related to Iran pursuant to the JCPOA is vital to the national security interests of the United States," Tillerson further said, giving no more details.
Earlier in Tuesday, Trump said that Iran was "not living up to the spirit" of the nuclear deal signed under President Obama. Trump has repeatedly called the 2015 Iran nuclear deal a "disaster."
U.S. Foreign Policy magazine reported on Monday that the Trump administration was considering enhancing the current U.S. sanctions against Iran in order to make it comply with the nuclear deal. Expanding U.S. sanctions against Iran remains one of the options currently on table, according to the U.S. magazine.

All claims 'rolled into one'
Moscow criticizes Washington's strive to "unite in one agenda not only the issues regarding the JCPOA implementation, but a whole range of claims to Tehran not related to the nuclear affairs. "This is a non-productive path and we will oppose this," Ryabkov said.
Russia also has some serious questions for U.S. representatives, especially regarding the actions of U.S. financial regulators that create obstacles for business projects as U.S. business and state structures "have some suspicions that these projects and this work may be related to the Iran nuclear program," he stressed.
"We see here a non-productive approach when completely different issues are rolled into one," Ryabkov said. "We will demand that Washington should pay due attention to our complaints," he said.
AK/PA