Mine blast tragedy Day 4: 13 bodies still missing
May 6, 2017 - 17:36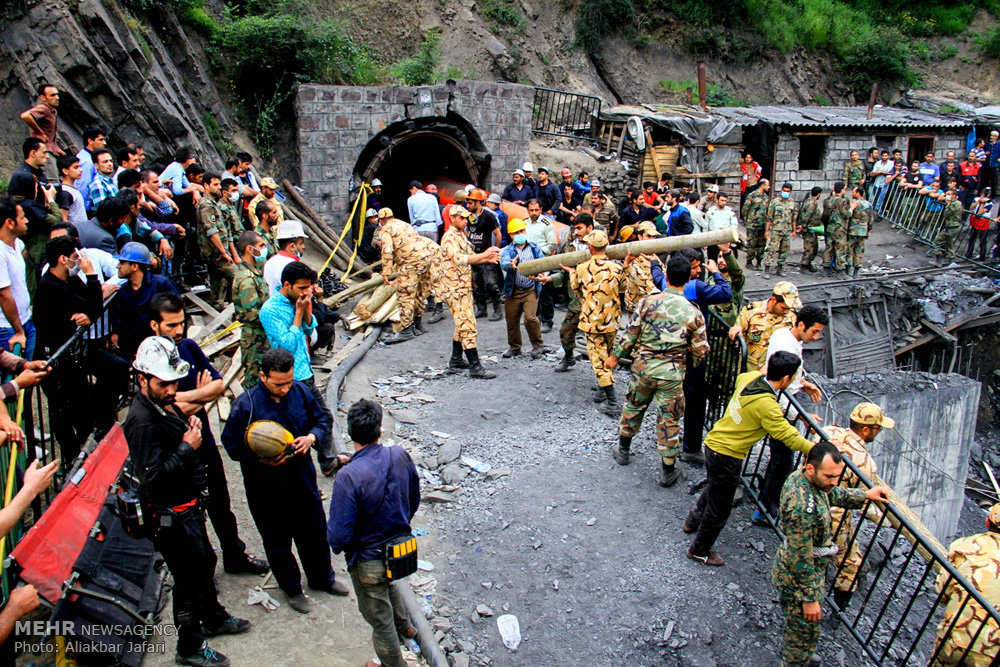 TEHRAN — Searches continued into the fourth day to find the remaining 13 bodies trapped after a blast hit a coal mine in the northeastern province of Golestan on Wednesday.
Following a blast in Zemestanyurt mine, 35 workers who were inside the mine at the time of explosion are believed to be dead while so far 22 bodies have been found.
According to Esmaeil Najjar, the crisis management organization's director, the rest of the missing workers do not seem to have survived and rescue and relief forces are still searching to find their bodies.
"In addition, some 80 got injured and only one of them is still at the hospital," Najjar added.
The head of mine rescue and relief forces Keramat Qanbari also explained that currently some 6 teams each comprising of 10 experts and miners from provinces of Kerman, Mazandaran, Yazd, Semnan, South Khorasan, and Golestan are clearing through the debris from two separate tunnels to find the bodies as soon as possible.
Moreover, Golestan province's presiding judge announced that the mine contractor has been summoned to appear before the court and answered to some questions.
"The contractor is not under arrest but whoever is at fault would certainly face punishment," Hadi Hashemian noted, saying, so far some of the late miners' families and some of those who sustained injuries by the blast have filed complaints.
MQ/MG