Zarif says has written to Mogherini twice on U.S. 'destructive policies'  
June 12, 2017 - 20:26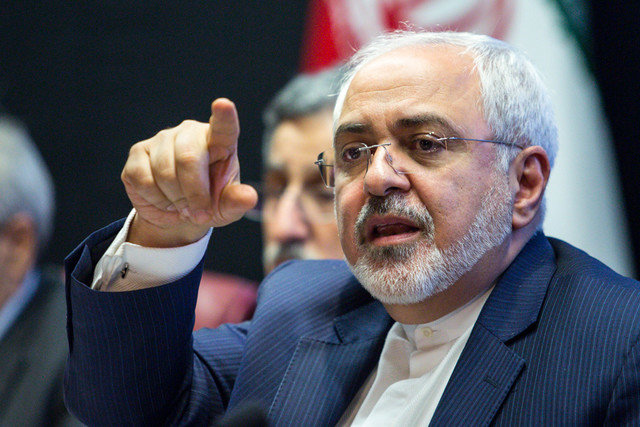 TEHRAN – Iranian Foreign Minister Mohammad Javad Zarif said on Monday he has sent "two written messages" to the European Union's foreign policy chief, Federica Mogherini, over the past weeks on "destructive policies" of the U.S.
Zarif made the comments in Oslo, Norway, just hours before sitting down with Mogherini.
"Over the past weeks, I have sent two written messages to Mrs Mogherini on the U.S. not keeping its promises and the impact of the country's destructive policies," Zarif told reporters.
Iran and six world powers, including the U.S., forged a deal on Tehran's nuclear program, resulting in removal of sanctions against Tehran in exchange for it limiting its nuclear program.
Iran complains the new sanctions bills during the Trump administration are against the spirit of the accord, formally known as the Joint Comprehensive Plan of Action.
The U.S. Senate voted overwhelmingly on Wednesday to advance a bill that would impose new sanctions on Iran, the same day at least 17 people were killed in ISIS-claimed twin attacks in Tehran.
The vote was 92-7 on a procedural motion to end debate on the Iran sanctions bill, clearing the way for a vote later on passage of the legislation.
The legislation would impose new sanctions on Iran over its ballistic missile development and alleged human rights violations. The Senate Foreign Relations Committee passed it 18-3 last month, according to Reuters.
AK/PA