Zarif hails Iran's missile attack on ISIS
June 19, 2017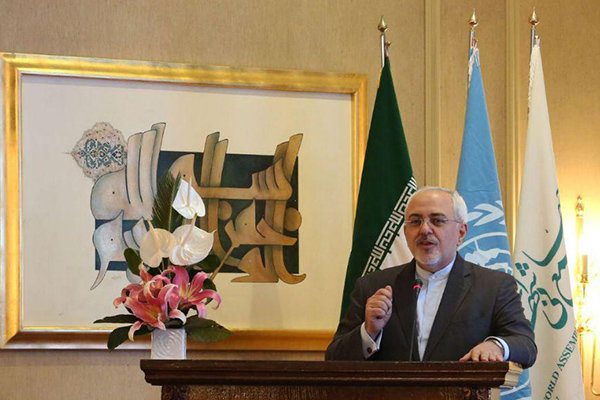 TEHRAN – Launching a strong defense of the Sunday missile attacks against Islamic State strongholds in eastern Syria, Iran's Foreign Minister Mohammad Javad Zarif said Tehran's missile capability helps advance global fight against radicalism and ISIS militants.
"Iran's missile capability protects its citizens in lawful self-defense & advances common global fight to eradicate ISIS and extremist terror," Zarif tweeted on Monday.
Late on Sunday, the Islamic Revolution Guards Corps fired missiles at Islamic State targets in Syria in retaliation for the jihadists' deadly attacks in Tehran on June 7, which killed 18 people and injured at least 56.
Six surface-to-surface missiles were launched from western bases in Iran at command centers, logistic sites and suicide car bomb factories in Syria's eastern Deir Ezzor area, the IRGC said on Monday.
AK/PA