Explore fascinating wonders of Iran with The Telegraph tours
July 1, 2017 - 19:36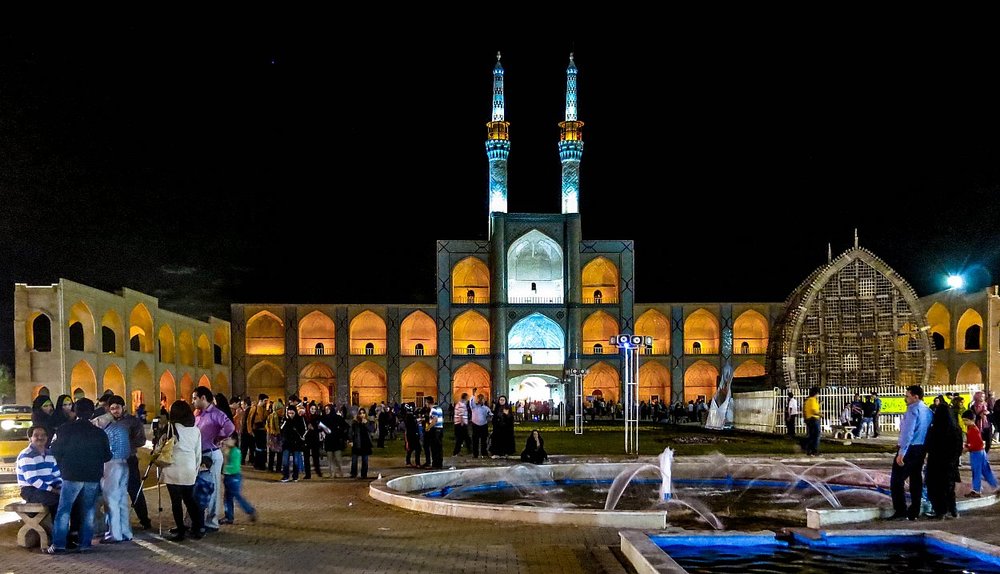 TEHRAN – The Telegraph in close collaboration with Wild Frontiers is set to embark on all-inclusive package tours to Iran in 2018 in a manner that offers sightseers a deeper soaking up into the history and culture of the ancient land.
Wild Frontiers, the Telegraph's partner for these special trips, is brilliantly placed to give guests the most exclusive experiences in the country, having organized trips to Iran for many years.
To make the excursion more enriched, Richard Dalton, a former British ambassador to Iran, is also scheduled to share his exclusive experiences with the explorers before they take a flight to Tehran. Dalton still continues to write and broadcast on issues affecting Iran and the Persian Gulf. He is President of the British-Iranian Chamber of Commerce.
Tehran, Abyaneh, Yazd, Shiraz, Persepolis, and Isfahan make up main destinations on the itinerary that is designed for 13 days 12 nights.
According to the Telegraph, they would be such special tours that only experts with the Wild Frontiers know how to set up, from private access to the National Museum of Art to poetry readings in Shiraz.
"One of the world's most enigmatic and beguiling countries, Iran long seemed tantalizingly beyond reach of outsiders. That has changed in recent years. Since 2015, it has opened its doors in a way unseen since the 1970s, allowing more Britons to see its spectacular cultural and historical sights," the British daily reported.
One of Iran's oldest cities, Isfahan served as Persia's capital from 1598 to 1722. Once known as "half the world," it was a crossroads of international trade and diplomacy. The journey will include a private tour of the city's most striking buildings – which include some of the region's finest Islamic architecture – and tea houses, and a demonstration of the art of miniature painting.
Spend time in sophisticated Shiraz, exploring its mirrored mosques, fortresses, gardens and tea-houses. Celebrated as the heartland of Persian culture, Shiraz was the Iranian capital during the Zand dynasty in the 18th century. The tour includes a poetry reading taken from the works of Hafez, Iran's most famous poet.
Persepolis, a UNESCO World Heritage Site, embodies the architectural legacy of the ancient First Persian Empire, with its monumental staircases, immense columns and imposing gateways. Travelers will have a whole day to explore the site as well as the magnificent Achaemenid tombs, carved in a rock face at Nagsh-e Rostam.
Following a landmark nuclear deal Tehran and world powers clinched in 2015, Iran is repeatedly named as a hot travel destination by a circle of international media outlets in terms of its rich history, picturesque sceneries, traditions, cuisine and hospitable people.
Such array of encouraging accounts help to amend the global image of the country, which had been partly tarnished by some Western media over the past decades.
Iran has launched extensive plans to bolster its tourism sector. Under its 2025 Tourism Vision Plan, the country is expecting to increase the number of tourism arrivals from 4.8 million in 2014 to 20 million in 2025.
PHOTO 1: A file photo shows people visiting the three-story Amir Chakhmaq Complex in Yazd, central Iran.
AFM/MG