Iran's missile program not contrary to UN Security Council resolution: Boroujerdi
July 4, 2017 - 20:51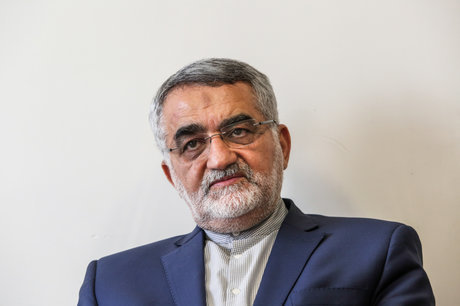 TEHRAN - Alaeddin Boroujerdi, chairman of the Majlis National Security and Foreign Policy Committee, has said that Iran's missile program does not run contrary to the UN Security Council's resolution which endorsed the July 2015 nuclear deal between Iran and great powers.
"We will continue supporting the missile program firmly," he told ISNA in an interview published on Tuesday.
He also said that Iran's missile program in transparent.
On June 18, Iran's Islamic Revolutionary Guards Corps fired six missiles into eastern Syria, targeting Islamic State strongholds in retaliation for the ISIS terrorist attacks in Tehran on June 7.
On the sidelines of an open session of the parliament on Sunday, Boroujerdi said that Iran is against having nuclear and mass destruction weapons and develops its missile capability as a "pre-emptive policy" against threats.
On 15 June, the U.S. Senate voted nearly unanimously for legislation to impose new sanctions on Iran over its ballistic missile activity.
NA/PA