Iranian official meets Hezbollah chief
August 22, 2017 - 20:4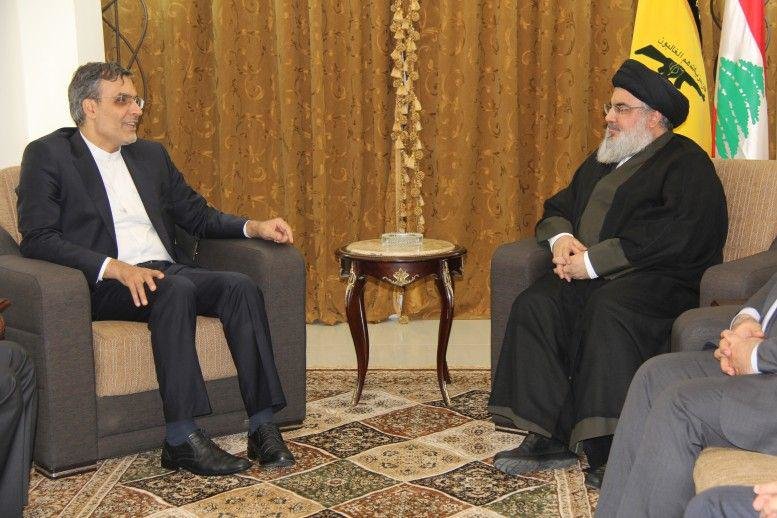 TEHRAN - Iranian Deputy Foreign Minister Hossein Jaberi Ansari met on Tuesday with Seyyed Hassan Nasrallah, secretary general of the Lebanese Hezbollah movement, in Beirut.
The officials discussed the latest political development in the region, particularly the Syrian conflict.
Jaberi Ansari, who started his tour of Lebanon on Monday, held talks with high ranking Lebanese officials including President Michel Aoun, Foreign Minister Gebran Bassil and Parliament Speaker Nabih Berri in the first day of his visit.
Jaberi Ansari had announced that his visit to Lebanon was aimed at supporting the Labanese national unity and coordinating campaign against terrorism.
During a meeting with a group of heads of various Lebanese factions on Tuesday, Jaberi Ansari said that settling the Palestine issue is a priority for Iran.
He also said that continuation of crises in the region will only serve the interests of the Zionist regime of Israel.
The crises weaken the countries in the region, dwarf the Palestine issue and instead benefit Israel, he added.
He said that reaching agreement at regional level is the way out of the current crises.
Elsewhere, he said that Iran's policy is avoiding clashes among the regional countries.
Jaberi Ansari also said that Iran has always tried to counter the expansionist policies of the Zionist regime.
NA/PA