11 dead as bus plunges into valley in northeast Tehran
September 12, 2017 - 9:20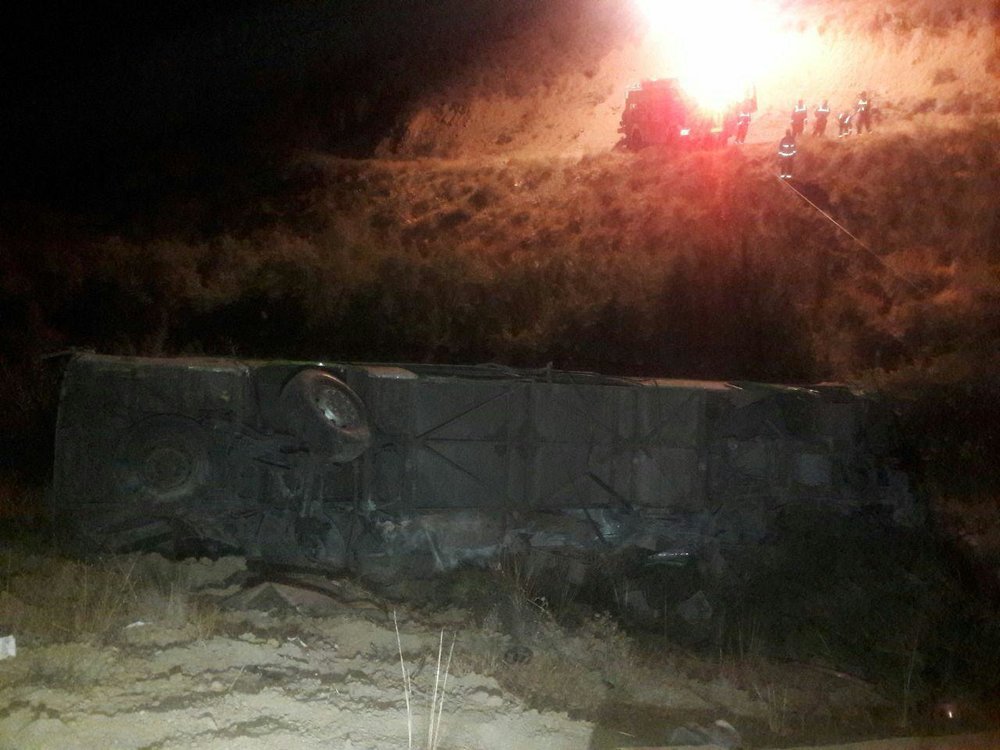 TEHRAN – Eleven were killed and 28 others injured after a bus rolled over into a valley in Jajrood, northeast Tehran.
The incident happened at 2:30 a.m local time Tuesday when the driver of the bus lost control and the vehicle plunged into a 50-meter deep valley, IRIB reported.
According to road police officials, initial investigations show mechanical failure was the main cause of the accident.
MPs to question transport minister
The development committee of the Iranian parliament (Majlis) is preparing a plan to question Transport Minister Abbas Akhoundi regarding the recent road accidents across the country, the committee's chairman Mohammadreza Kouchi announced.
Two weeks ago, a bus carrying 45 middle school and high school female students who were going on a science camp rolled over, killing seven students, their teacher, and the assistant driver, while 34 others were injured.
The incident happened on a road linking the city of Bandar Abbas, Hormozgan province, to the city of Darab, Fars province, both in southern part of the country.
SB/MG