We should keep environment safe for next generations: Kalantari
'Iran lagging behind the world in protecting the environment'
October 22, 2017 - 17:48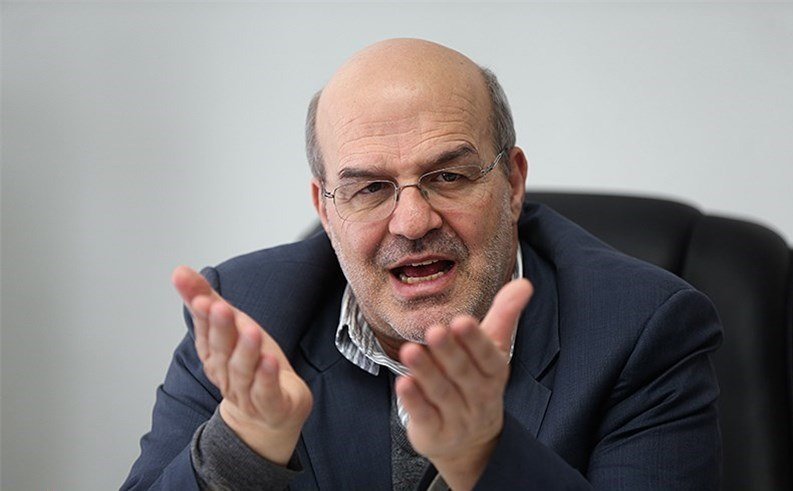 TEHRAN — In regard to factors determining environmental standards Iran is among countries that is lagging behind the world in safeguarding the environment, the chief of the Department of Environment said on Saturday.
Isa Kalantari made the remarks with a touch on various environmental challenges Iran is currently grappling with, IRNA reported.
"We are ranked first in soil erosion, vegetation destruction, loss of biodiversity, and waste of energy worldwide and this is not something to be proud of," Kalantari said.
"The environment doesn't solely belong to us, it belongs to the next generations and the way we are treating it [the Earth] might not be able to sustain us let alone the generations to come, we are supposed to keep it safe for them," he added.
"We only have 2,700 rangers and 17 million hectares of protected areas and national parks, we can't make any progress in conserving the environment unless the public join hands in protecting it," he highlighted.
The top environmental official further expressed his deep concerns for water shortage in the country which he has voiced on multiple occasions since his appointment as environment chief.
Since the establishment of the Ministry of Energy in 1961 Iran's renewable water resources [total amount of a country's water resources -internal and external resources- both surface water and groundwater, which is generated through the hydrological cycle] amounted to 132 billion cubic meters, Kalantari explained, regretting, "now the number is calculated at 88 billion cubic meters."
"At the time with 132 billion cubic meters of water we withdrew some 50 billion cubic meters annually, however, currently with only 88 billion cubic meters of water the water removed from available sources for human use is about 97 billion cubic meters per annum. Currently we withdraw more than 110 percent of our renewable resources while the number should be restricted to 40 percent," he noted.
"This is also an indicator of pressure on the renewable water resources, with 88 billion cubic meters of water we are allowed to withdraw some 35 billion cubic meters to meet international standards," he added.
Kalantari went on to say that by running out of water wildfires erupt in forest and Cheetah's prey declines and so does the cheetah.
"We believe that road kill is the major culprit of cheetahs' extinction while water scarcity is the biggest issue here," he added.
Once Iran's total livestock population amounted to 65 million in 1982 which believed to exceed meadows carrying capacity, now the number has grown to 120 million, Kalantari pointed out, saying, "With such figures and numbers we won't succeed in protecting the environment, we do not have the potential to produce food domestically."
Commenting on the waste management in northern Iran Kalantari noted that leachate drained from the garbage is threatening the marine life in Caspian Sea and that on average some 6,000 tons of garbage is produced in northern parts of the country everyday which are mostly thrown away where water flows into the rivers.
"Now we can try not to let things get worse, but we can't reverse the damages or set things right even in medium-term," he lamented.
MQ/MG