Restoration work underway in Sheikh Safi ensemble
November 2, 2017 - 13:10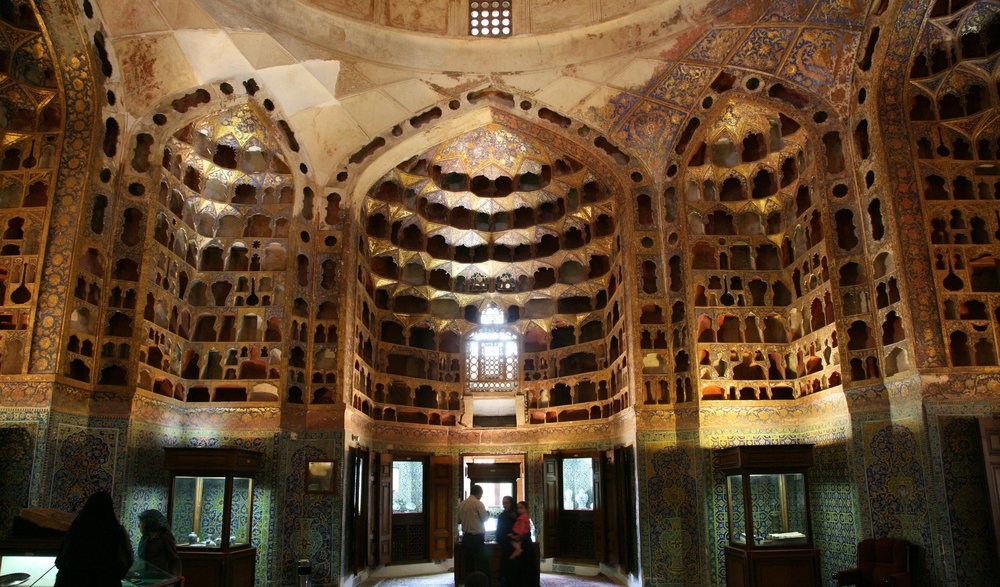 TEHRAN – Sheikh Safi al-din Shrine Ensemble, a UNESCO World Heritage in northwest Iran, is being restored.
A patchwork of murals and frescos have so far been rehabilitated, ISNA reported on Tuesday.
The scheme also includes tilework, plasterwork and woodwork projects.
As a spiritual retreat in the Sufi tradition, the ensemble was built between the beginning of the 16th century and the end of the 18th century.
It embraces well-preserved and richly ornamented facades and interiors, with a remarkable collection of antique artefacts.
PHOTO: An interior view of the Sheikh Safi al-din Shrine Ensemble in Ardebil, northwest Iran
AFM/MG