Restoration to speed up at Sheikh Safi ensemble
May 12, 2018 - 21:30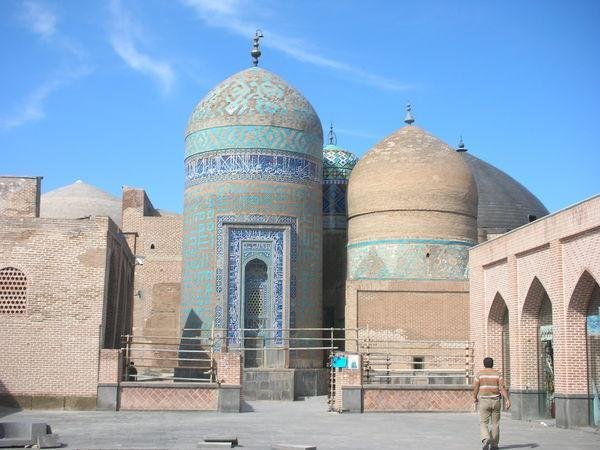 TEHRAN – Iran's Cultural Heritage, Handicrafts and Tourism Organization plans to accelerate restoration work at the Sheikh Safi al-Din Khanegah and Shrine Ensemble in Ardabil, northwest of the country.
"Rehabilitation work at various parts of the ensemble will pick up speed within scheduled phases because it bears cultural, religious, artistic and historical identity of the region," CHTN quoted provincial tourism chief Nader Fallahi as saying on Saturday.
"The ensemble is also of high importance because of being the sole UNESCO-registered property within Ardabil province," he added.
The ensemble is named after Sheikh Safi al-Din Ardabili (1253-1334), who was a Sufi philosopher and leader of Islamic mystic practices. It embraces well-preserved and richly ornamented facades and interiors, with a remarkable collection of antique artefacts.
Developed between the early 16th century and the end of the 18th century, this place of spiritual retreat enjoys principal elements of traditional Iranian architecture to make the best use of existing space for accommodating variety of functions.
PHOTO: An exterior view of the Sheikh Safi al-din Shrine Ensemble
AFM/MQ/MG