'Water diplomacy' essential for West Asia, Iran says
December 19, 2017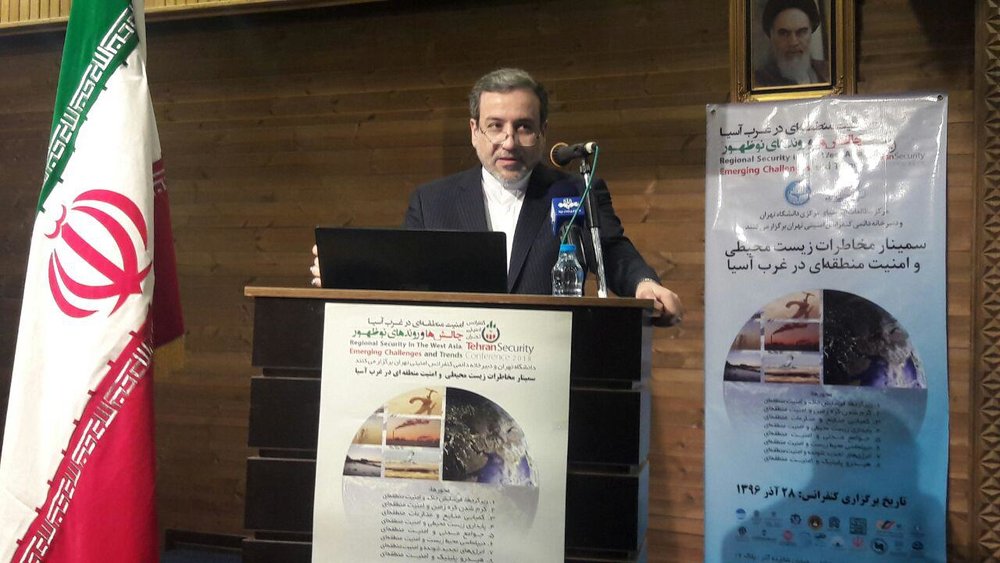 TEHRAN - Iranian Deputy Foreign Minister Abbas Araqchi said on Tuesday that "water diplomacy" is the most important necessity in water-hungry West Asia and this should be dealt with as a "security" issue.
"Issues related to water and environment in West Asia should be studied within the framework of security and considered as diplomacy," the top diplomat said during a speech at a conference on environment.
He noted that water has turned into a "strategic commodity" in West Asia and should be dealt with in a strategic way.
The deputy foreign minister for legal and international affairs called water shortage as the "most serious problem" in the region.
"Countries like Jordan, Syria, Yemen, Iraq and our country face the crisis of water shortage which will worsen in the future," he predicted.
Araqchi, who was a key negotiator in crafting the 2015 international nuclear deal with great powers and the European Union, added that water shortage is a crisis which could lead to "conflicts".
The regional countries should cooperate to tackle the crisis, he noted.
The diplomat said repeated droughts, lack of budget to construct dams, failure to manage natural resources properly and increase in immigration are some of the reasons behind the water crisis in the region.
He also warned about environmental consequences of water shortage.
In recent years, Iran has been frequently hit by heavy dust storms, mostly originating from Iraq, Syria and Saudi Arabia. The storms have repeatedly forced a closure of schools and even disrupting the daily life of citizens in big cities such as Ahvaz, the capital of Khuzestan province in southwestern Iran.

NA/PA