By Naseer Ali Soufi Kashmiri 
Isolation of America in international arena
January 1, 2018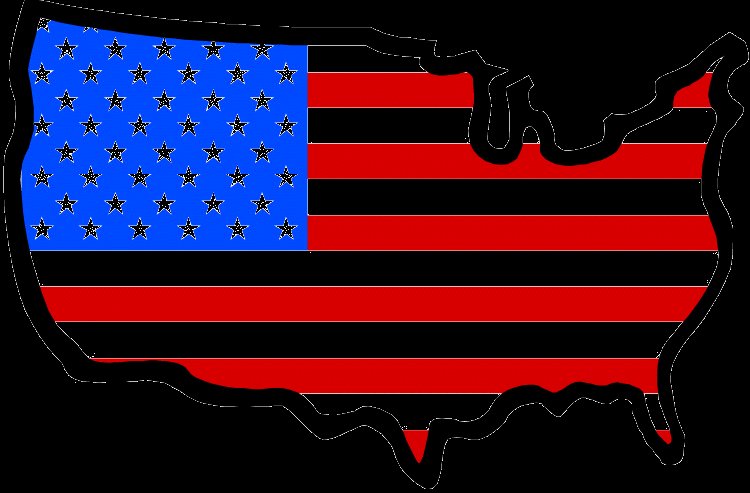 TEHRAN - It is not less than a shame and shock for a so called superpower; which was left alone in UN General Assembly when the decision of its President, Donald Trump to recognize Jerusalem was turned down by a majority of 128 member countries of the United Nations.
The scenario was worth to see and watch. U.S. left alone with its oppressive Veto, the only tool to rule, despite the fact that Trump had threatened to cut off aid to countries which opposed the U.S. move. There were more threats. However, no major country supported U.S. The world has shown that they are against the announcement of declaring Jerusalem as Israel's capital.
This was followed by the Arab League foreign ministers' meeting and then the extraordinary summit of the Organization of Islamic Cooperation (OIC) held in Istanbul on Dec. 13. Even India which in recent years has emerged as one of the closest U.S. allies voted against the country. There was no other option. The U.S. by recognizing Jerusalem as Israeli capital had made it inordinately difficult for its allies to support it. Its threats and warnings have failed to browbeat the world into toeing its illegitimate line on Jerusalem.
Both the Arab League foreign ministers' meeting and Istanbul's OIC summit did bring attention to the issue of Jerusalem and its sensitivity to Arabs and Muslims. Whether directly as a result of these summits or because of the popular response, the world took notice. Left isolated at the UN Security Council, the U.S. was forced on December 18 to use its veto after Britain and all other members of the Security Council voted for a binding resolution condemning Trump's move. After the veto, a similar, but non-binding, resolution was put to vote at the General Assembly, which was overwhelmingly approved, with 128 in favor, 9 against and 35 abstentions.
Off course, this is a sad global state of affairs. When a global power or so called superpower which was expected to maintain and strengthen a rules based international order and lead by example chooses to unilaterally and unjustly support one country against the rest of the world, it is bound to create fresh reasons for conflict in the world. Trump's vicious campaign rhetoric, the anti-Muslim tone and even policies of the new U.S. Government have detracted from the U.S. moral authority. The country is no more in a position to lecture other countries on the human rights and democracy when it is apparently involved in human rights violation.
Immediately after Trump's announcement, Abbas had said "The United States has chosen to lose its qualification as a mediator... We will no longer accept that it has a role in the political process from now." He further said that U.S. effectively disqualified itself as a broker, but his speech was more sharply worded and delivered to a global audience. The speech marked a significant shift in Abbas' approach toward the U.S., after years of focusing on courting U.S. goodwill because of Washington's role as sole mediator in the Israeli-Palestinian conflict. Abbas also urged Muslim nations and countries having relations with Israel to take necessary political and economic measures against Israel "to force it to abide by international consensus" to end its occupation of Palestinian territories, including east Jerusalem.
This move of Trump, has sparked global condemnation from world leaders and has unified Arab ranks to put Jerusalem at the top of the Islamic agenda. At Arab and Islamic leadership summits, the usual talkers and final statements on Jerusalem will no longer suffice. Muslims around the world, and especially in the Middle East, may ultimately hold their ruling elites accountable for an epic failure of leadership. Three weeks is the beginning of the beginning. This crisis will have a long fuse.
Meanwhile, U.S.-Turkey relations have sunk to new lows as Cengiz Candar writes that all this means that a "train crash between Ankara and Washington is more likely than the two erstwhile but estranged allies' cementing their strategic partnership."
Trump's decision on Jerusalem represents the gravest challenge to U.S.-Jordan relations. King Abdullah II of Jordan, one of Washington's most valued allies, is reeling from the decision. Abdullah's concerns go beyond the immediate effects of the Trump announcement, which is seen here as having delivered a fatal blow to the two-state solution. The escalation of Jordan's diplomatic offensive against its most important financial and military backer underlines its anxiety over the long-term ramifications of the U.S. move. The Jordanian monarchy exists on the razor's edge, and cannot ignore the outrage of its citizens on this one. Abdullah can't stomach talk of a "Jordan option" for Palestine, as Jordan already has a population that is half Palestinian, and has instead "chosen to up the ante through a sustained diplomatic offensive and that is why he is backing Abbas, who has adopted extreme anti-U.S. positions. But the big question here is: How far would the king go in opposing the U.S. move, and Trump in particular?
Major European Union countries including Britain unanimously voted against the U.S. that gives rise to a question as to what caused the change in their views. They have now realized that U.S. is no more reliable and trustworthy. They very well know that Trump has even trashed the multilateral agreements which previous administration had played an instrumental role to rally the world around. One such critical agreement was the Paris Climate accord. Trump unilaterally withdrew from it saying it was unfair to U.S. However, more than a withdrawal from U.S. global engagements and commitments, it is the U.S. abandonment of the human rights discourse that is a source of great concern.
Why should not European Union change its mind when U.S. has not even respected its own alleys so far as Iranian Nuclear deal is concerned, the deal has been signed by 5+1 world powers and now the U.S. dual standard is no more hidden. This has also made the leaders of the other countries including Saudi Arabia and Bahrain less mindful of the human rights. Because they don't think they will be held accountable for it. This state of affairs portends a dangerous world.
Known to everyone that U.S. created ISIS with the help of its Arab allies and is responsible for the brutality and mass destruction of Syria and Iraq. On the one side U.S. is claiming for fighting against terrorism but on the other side covertly bosting and supporting the same group to disrupt the peace in the Middle East. Has left free hand to Saudi Arabia to attack and kill the innocent people of Yamen. U.S. is also responsible for what is happening is Afghanistan. Recent attack in Afghanistan by Taliban is also being pushed and pumped by U.S. to keep the region insecure to pave way for its presence in the region.
Iran by eradicating ISIS has insulted and humiliated Israel, U.S. and especially, its Arabs, West and Eastern Allies who directly or indirectly helped ISIS to leverage their benefits. There were personnel from more than fifty countries in ISIS and other nations were supporting them, funding money and providing them weapons and war vehicles. But, where is the so called Caliphate of Daesh (ISIS) now? The remaining terrorists on Syrian border get a good safe guard from US forces. A double standard being played by U.S. will definitely strike it back. Why should not European Union change its mind and to realize the reality on the ground?
This change, as quoted by Ali Akbar Velayati, a senior advisor to Leader of the Islamic Revolution, can be attributed to "the victories of the resistance front in Iraq, Syria and Yemen."
"They portrayed the Islamic Republic, the main supporter of the resistance front, as the world's main enemy. But the recent majority vote at the UN General Assembly reflected the awareness and cognizance of the global public opinion," Velayati stated.
For the Arab states, the time to take out the dark glasses of prejudices has come, to respect their nation and the demands of their people to support the cause of Palestine and safeguard Quds, a sacred place for the Muslims and Christians round the globe. Otherwise it could be very late for these rulers and they shall be held accountable for their failure.
Donald Trump's decision to declare Jerusalem as Israel's capital has taken joy out of Christmas for the people in the holy land who witnessed a low key celebration with thousands of tourists choosing to stay away from festivities.
"There is no way we can accept Trump's declaration because it compromises our national principles, our national rights, our national future and everybody in Bethlehem and Palestine refuses and rejects this statement," Anton Salman Bethlehem's Mayor said, adding that the "Palestinians are one people, and Jerusalem is sacred to Palestinian Christians and Muslims alike".
The time has come when Israel and U.S. should think about the decision of new capital Jerusalem and should take back the decision for world peace and Palestine. U.S. President Donald Trump had warned the countries of stopping financial assistance in the future if they vote against the decision of Jerusalem as Israel capital. U.S. President's tactics have not materialized and world unity shows by voting against the Israel decision that his dictatorship won't apply. After this the world leaders should break diplomatic ties with Israel until it takes back the decision. We have to give the rights to the Palestine people to live in the peaceful world by ending the atrocities and injustice done by Israel. There is a responsibility on the shoulders of the world leaders to give justice to Palestine people who live under apartheid-like conditions while Israel enjoy a sense of normality, guaranteed for them by their illegal state and make peace process successful by sending Israel out of Palestine.