VP says Belarus has major status in Iran's foreign policy
January 23, 2018 - 20:2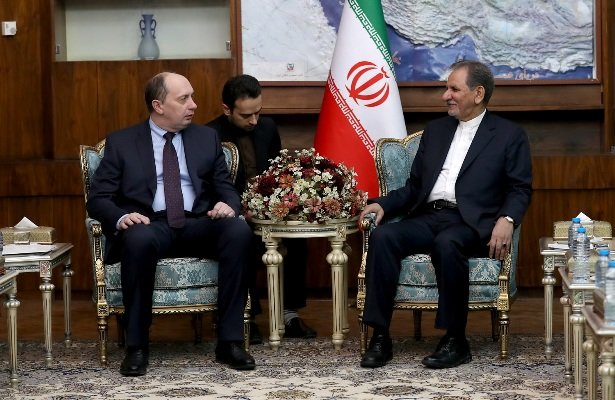 TEHRAN - Iranian First Vice President Es'haq Jahangiri said on Tuesday that Belarus has an important status in Iran's foreign policy and called for expansion of cooperation.
"Tehran and Minsk enjoy good relations and cooperation and exchanges of visits can play vital role in expanding relations," the vice president said during a meeting with Belarusian Industry Minister Vitaliy Vovk in Tehran.
Jahangiri added, "There is no doubt that Iran's friends, especially Belarus, have important status for cooperation in various areas in the post-JCPOA time."
He noted that the U.S. administration is making serious efforts to create a commotion against Iran and impose sanctions in order to prevent other countries from expanding cooperation with Tehran.
However, Jahangiri said, there is a good international situation for expansion of relations with Iran.
He also noted that Iran and Belarus have good capacities to strengthen ties, saying Tehran supports investment in the energy sector by Belarus.
For his part, Vovk said that Belarus seeks to expand cooperation with Iran in various areas.
He said that his visit to Iran was aimed at preparing a roadmap for cooperation between the two countries by the year 2020.
NA/PA