'Some $8b needed to retrofit schools nationwide'
February 15, 2018 - 10:3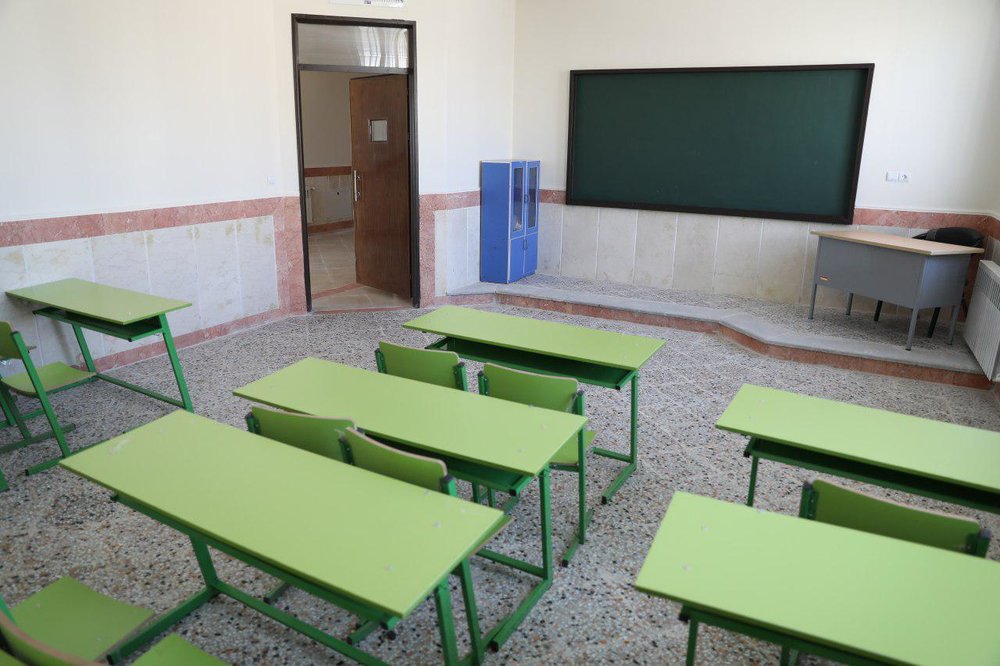 TEHRAN – Retrofitting all schools across the country will need 400 trillion rials (nearly $8 billion), said Mohammad Reza Hafezi, the head of a charity society active in building schools.
Calling for the cooperation of benefactors and administration in this regard, he noted that receiving this budget requires a national determination.
There are some 5,700 incomplete school building projects across the country that entails the help of administration and benefactors to finish, Nasimonline quoted Hafezi as saying.
Hafezi went on to say that the budget allocated to complete incomplete school projects by the administration was around 2 trillion rials (nearly $40 million) in [Iranian calendar] year 1396 (March 2017-March 2018), however, this budget has been reduced for the next year.
By standard, each student needs 8 square meters educational space, he highlighted, adding that the country is facing with 40 million square meters shortage in this regard.
Benefactors in this society have promised to provide 10 trillion rials ($2 billion) for school building projects in year 1396, 50 percent of which have been achieved to date.
MAH/MQ/MG