No missile talks unless West gives up nuclear arms: Iranian general
March 3, 2018 - 20:58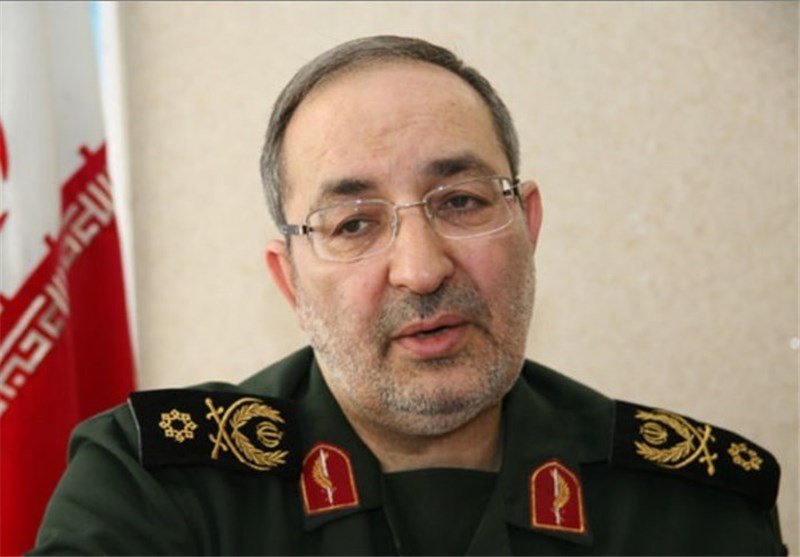 TEHRAN – Brigadier General Massoud Jazayeri, the deputy chief of the Iranian Armed Forces, says the Islamic Republic will not negotiate on its ballistic missiles until the United States and Europe give up their nuclear weapons and long-range missiles.
In remarks on Saturday, General Jazayeri denounced Washington's anti-Iran remarks, saying the Americans' rhetoric about restricting Iran's missile power is only a "wishful thinking".
"The precondition for negotiating Iran's missiles is the destruction of the nuclear weapons and long-range missiles of America and Europe," the top general said, ISNA reported.
He said the U.S. is in a weak position in the face of Iran's missile capability, emphasizing that such a power could not have been achieved through talks.
Iran has repeatedly said that its missile program is only for defensive purposes. It has also refused calls for negotiations over its missile program.
Iranian officials also say the country's missile program is not related to the 2015 nuclear deal it signed with six world powers which led to the lifting of sanctions against Tehran.
Ali Akbar Velayati, the senior foreign policy advisor to the Leader of the Islamic Revolution, also told reporters on Saturday that "the Islamic Republic of Iran's defense issue is not business of any other country".

He added Foreign Minister Mohammad Javad Zarif and President Hassan Rouhani share the united position that "our defense issue is not the business of foreign countries and they cannot say what kind of missile we can have."
Velayati said Iran cannot remain "indifferent" as other countries in the region are arming themselves with sophisticated weapons.
The former foreign minister said, "Defense preparation is the basic rights of every nation and no country can decide for us or any other country."

Foreign Minister Zarif has told the West that when Saddam Hussein was raining down missiles on Iranian cities in the 1980s no country sold a single missile to Iran to defend its civilians.
MH/PA