Iran will respond to U.S. nuclear deal breach: Shamkhani
March 17, 2018 - 19:33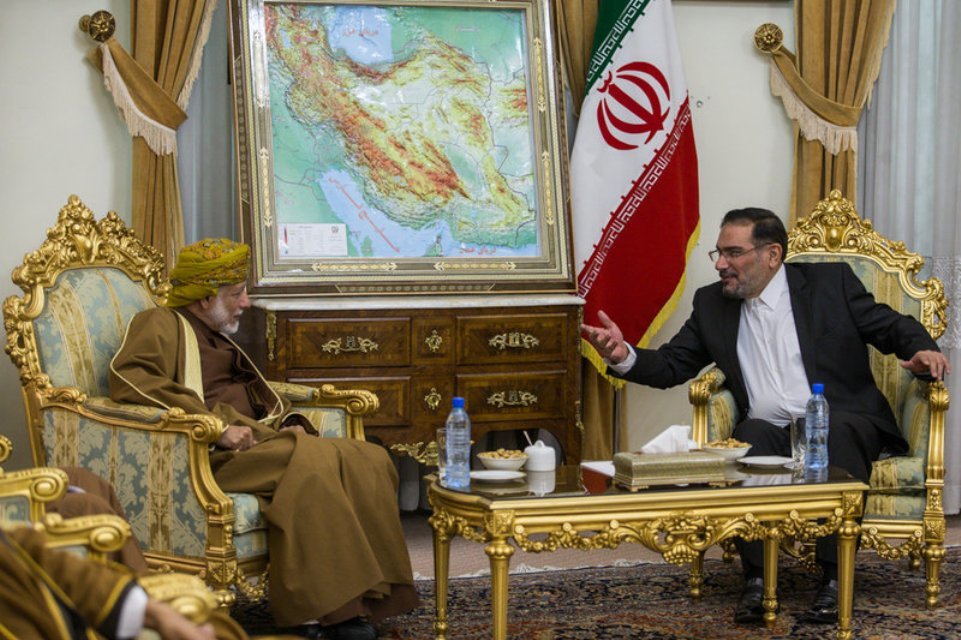 TEHRAN – Secretary of the Supreme National Security Council Ali Shamkhani said on Saturday that Iran will respond to U.S. violations of the 2015 nuclear deal, formally known as the Joint Comprehensive Plan of Action.
"Iran will respond to violations of the JCPOA by the U.S. at a proper time," Shamkhani said during a meeting with Yusuf bin Alawi bin Abdullah, the Omani foreign minister, in Tehran.
The top security official added, "Iran will not accept any change or new action that restricts the JCPOA."
Shamkhani went on to say that the U.S. "illegal behavior towards the JCPOA" and European countries' "passivity" in this respect make it essential for the countries in the Middle East region to find "local solution" to problems and crises.
He warned the European countries not to "play in the U.S. and Zionist regime of Israel's court".
Commenting on Iran's missile program, Shamkhani said, "The Islamic Republic of Iran's defense capabilities, especially missile program, are deterrent and will be pursued with determination based on the national security obligations and will not be influenced by media and political propaganda."
Elsewhere, Shamkhani said that Iran prioritizes expansion of relations with neighbors based on respect to mutual interests.
In an indirect reference to Saudi Arabia's policies in the region, Shamkhani said, "Certain regional countries have distanced from logical governance and put hasty and arrogant behavior and remarks on agenda. They have created serious problems."
The security official blamed these countries for exacerbating the "political and security" problems in the region.
Shamkhani said Iran is showing "self-restraint" toward development in the region.
Shamkhani also expressed concern over the situation in Yemen, saying Iran and Oman share common position on Yemen which is ending war in the country immediately, holding inter-Yemeni talks and sending humanitarian aid to the people.
For his part, the Omani foreign minister said that using military force for political objectives is an "unacceptable behavior".
Alawi noted that violence should be replaced by dialogue.
The chief diplomat praised Iran's role in helping establish regional security and stability.
The Omani foreign minister described Iran as "trusted neighbor and friend".
Iranian Majlis Speaker Ali Larijani met separately with the Omani foreign minister.
NA/PA