22,000 Azerbaijanis arrived in Ardebil during Noruz
April 7, 2018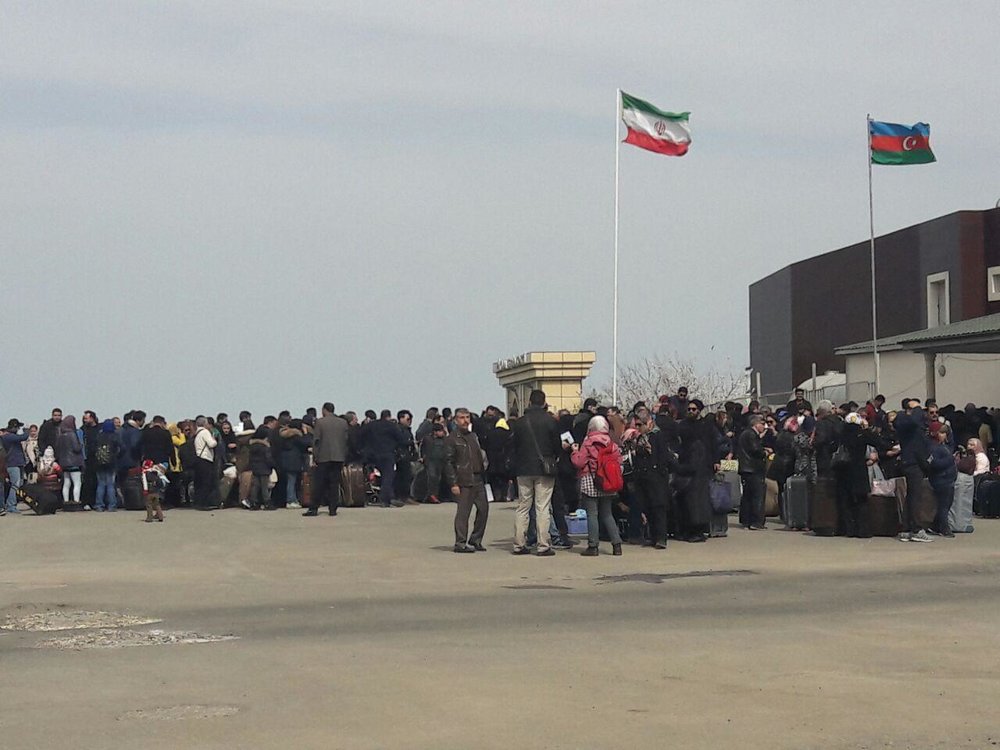 TEHRAN – Some 22,000 Azerbaijani nationals arrived in Iran's northwestern Ardebil province during the two-week New Year holidays, Noruz, which ended on April 2, IRNA reported.
A total of 21,917 Azerbaijani travelers entered the country from Bileh Savar border city (in Ardebil province). The figure indicates a significant year-on-year increase of 45 percent, Ali Rahmati, a provincial official, said on Saturday.
Meanwhile, 23,339 Iranians traveled to the neighboring Azerbaijan, crossing the same border, during Noruz holidays, the official said, adding "It shows 12 percent hike in comparison to the same period a year earlier."
Iran and Azerbaijan have various traditions and customs in common. Both traditionally mark Noruz by the arrival of spring.
PHOTO: A crowd of passengers are seen at the Bileh Savar border crossing in Ardebil province, northwest Iran.
AFM/MQ/MG