Gas production begins in South Pars phase 14
May 6, 2018 - 9:46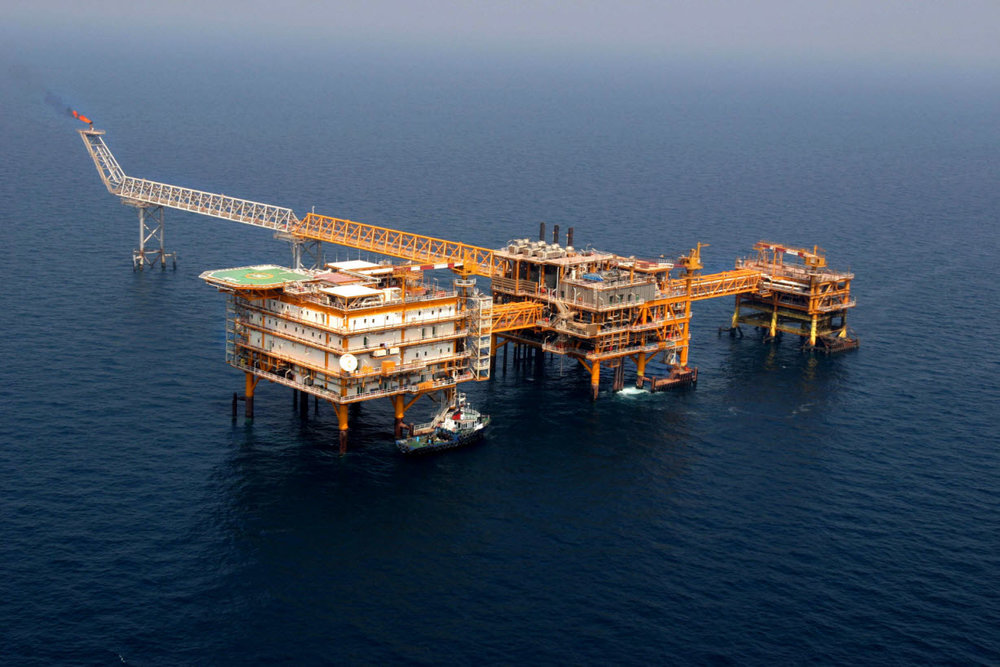 TEHRAN- Production of gas in the first platform of phase 14 of developing South Pars gas field (Iran shares with Qatar in the Persian Gulf) began, according to the operator of the phase.
Hamidreza Masoudi had previously announced that the offshore part of phase 14 is projected to be completed by the end of current Iranian calendar year (March 20, 2019), Public Relations Department of Pars Oil and Gas Company (POGC), which is in charge of developing the field, reported.
Phase 14 of South Pars development is projected to produce 56.6 million cubic meters of sour gas, 75,000 barrels of gas condensate, and 400 tons of sulfur per day, in addition to one million tons of LPG and one million tons of ethane per year.
South Pars, which Iran shares with Qatar in the Persian Gulf, is estimated to contain a significant amount of natural gas, accounting for about eight percent of the world's reserves, and approximately 18 billion barrels of condensate.
The field is divided into 24 standard phases of development in the first stage. Most of the phases are fully operational at the moment.
MA