France supports nuclear deal, ambassador says
May 8, 2018 - 21:23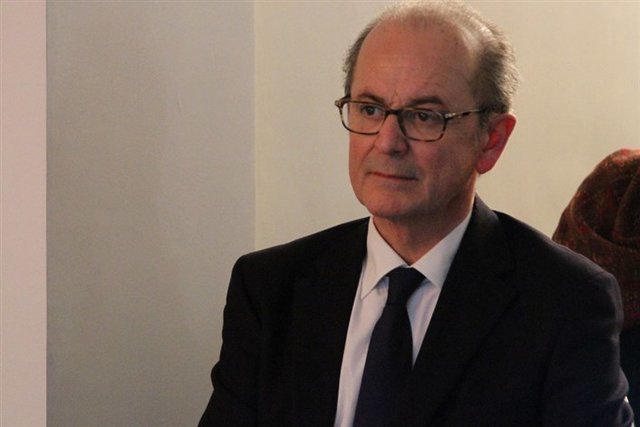 TEHRAN - François Senemaud, the French ambassador to Tehran, has said that Paris supports the 2015 nuclear deal, known as the Joint Comprehensive Plan of Action, ISNA reported on Tuesday.
"The strategy of France on the JCPOA and its support for it is clear and transparent. We consider the JCPOA essential for international security and support implementation of all its terms," Senemaud said during a meeting with deputy governor of Sistan-Baluchestan province.
U.S. President Donald Trump was scheduled to decide on Tuesday whether to stay in the multilateral nuclear agreement or not.
In a press conference in Berlin on Monday, French Foreign Minister Jean-Yves Le Drian said France, Germany, and Britain have resolved that they will stick to the Iran nuclear deal, irrespective of Trump's decision.
Iran, the five permanent members of the UN Security Council - the U.S., UK, France, Russia, and China - Germany and the European Union struck the nuclear deal in July 2015. The deal took effect in January 2016.
Since the deal went into effect, the International Atomic Energy Agency has issued 10 reports each time confirming that Iran has been honoring its commitments.
Iranian President Hassan Rouhani said on Sunday that the U.S. will suffer "historic regret" if Trump's administration quits the JCPOA.
He said on Monday that Iran could remain in the nuclear deal without the U.S. if its interests are guaranteed, otherwise it has other plans.
NA/PA