Talks to save JCPOA 'on right track', Zarif says
May 15, 2018 - 19:58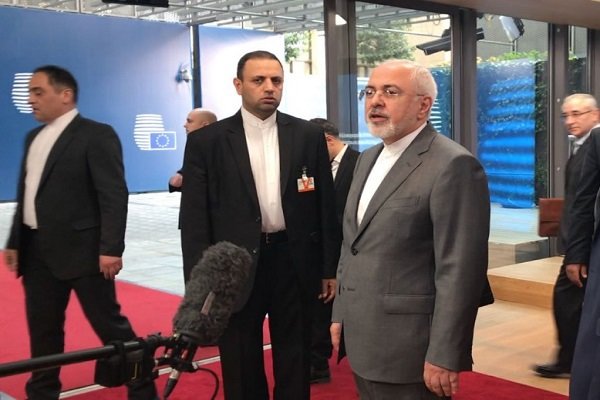 Iran's Foreign Minister Mohammad Javad Zarif has said the negotiations aimed at protecting the multilateral nuclear deal after the U.S. withdrawal are "on the right track."
Zarif made the remarks in the Belgian capital Brussels on Tuesday after meeting with EU foreign policy chief Federica Mogherini.
"We are on the right track to advance and make sure that all the interests of the remaining parties to the JCPOA, especially Iran, are preserved," the top Iranian diplomat told reporters, according to Press TV.
He also described his meeting with Mogherini as constructive, adding that they had underlined the need for the full implementation of the JCPOA by all the remaining signatories and for providing guarantees to Iran that safeguard its benefits from the deal.
"The JCPOA has benefits for all sides and we must make sure that [the U.S.] would not benefit from its illegal exit," the chief diplomat remarked.
Zarif was expected to attend a meeting with his French, German and British counterparts as well as Mogherini again later the day.
SP/PA