Zarif calls meetings with Europeans on nuclear deal 'constructive'
May 16, 2018 - 17:45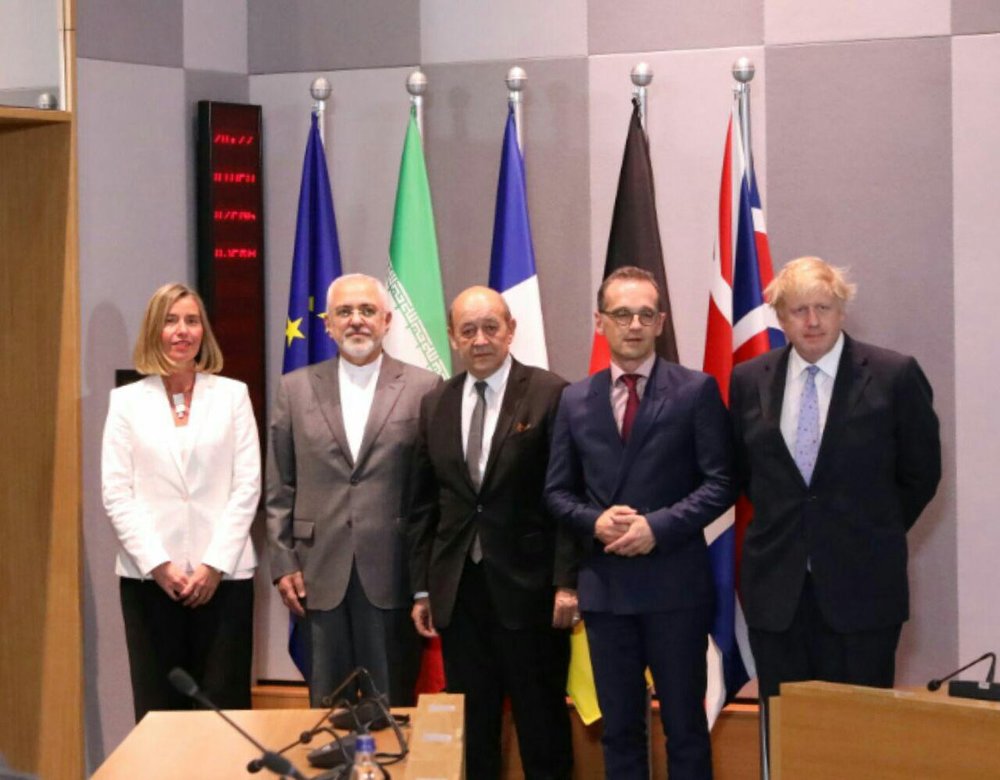 TEHRAN – Iranian Foreign Minister Mohammad Javad Zarif said on Wednesday that his meetings with Federica Mogherini, the EU's foreign policy chief, and the foreign ministers of France, Germany and the UK were "constructive".
"Constructive meeting with EU High Rep & E3 ministers in Brussels, following successful Beijing & Moscow visits. Positive start with solid political commitments. All agreed that much remains to be done in coming weeks to practically guarantee economic benefits for Iranian people," Zarif tweeted.
Zarif met with Mogherini and the foreign ministers of France, Germany and the UK, the three European signatories to the 2015 nuclear deal, in Brussels on Tuesday.
After withdrawal of the U.S. from the JCPOA on May 9, Iran wants assurances from the remaining parties that its interests are guaranteed or it will resume its nuclear activities with a higher speed.
According to Guardian, speaking after her meeting with Zarif, Mogherini said the EU had agreed to start work on a multi-level stream of work designed to keep the Iran deal alive.
After the meeting with Mogherini on Tuesday, Zarif said the negotiations aimed at protecting the multilateral nuclear deal were "on the right track".
Government spokesman Mohammad Baqer Nobakht said on Tuesday that that Iran will exit the nuclear deal if remaining in it proves more "harmful than beneficial".
Under the nuclear agreement, Iran agreed to put limits on its nuclear activities in exchange for termination of nuclear-related sanctions.
The deal, officially known as the JCPOA, was signed in July 2015 between Iran, the European Union, Germany and the five permanent members of the UN Security Council including the United States. The deal went into effect in January 2016.
NA/PA