ICT Faculty to provide free courses for job seekers
June 23, 2018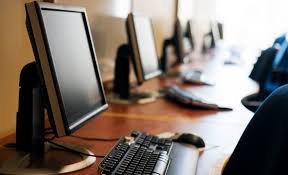 TEHRAN -- Iran's Faculty of Applied Science in Telecommunication, known as ICT Faculty, provides free ICT courses for job seekers.
The faculty aims to increase ICT skill and improve educational infrastructures for 90,000 ICT-related jobs, the dean of the faculty Vahid Yazdanian told Mehr on Wednesday.

The one-year course is supported by the Ministry of Information and Communications Technology, he said.
The ministry plans to create ICT-related jobs in all provinces across the country, he added.
Considering the emergence of startups and knowledge-based companies in the field of ICT, there is a great potential for job creation, he said.
He also explained about sustainable job creation plan (known by its Persian acronym Takapu), which is held by the Ministry of Cooperatives, Labor and Social Welfare.
The plan surveys market and infrastructure potentials for each field of employment in different regions of Iran.
"According to Takapu plan, the ICT job creation in all Iranian provinces has competitive advantage, however, its priority is different in each region," he said.

SB/PA
END