By Setareh Behroozi
Third-generation universities being promoted: minister
July 4, 2018 - 8:47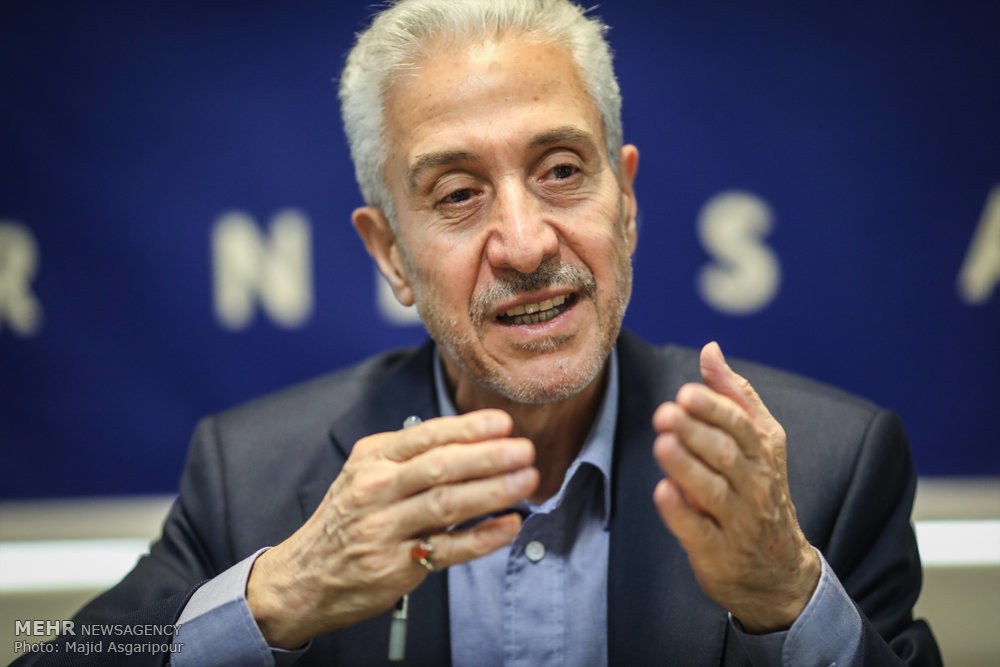 The Iranian science minister has said the country is promoting the third-generation universities, meaning entrepreneurship centers which transform science into technology and wealth.
Mansour Gholami made the remarks in an interview with the Tehran Times on Sunday.
In most Iranian universities, we have already adopted an approach toward turning them into third generation university, he said.
The manifestation of this decision is the establishment of knowledge-based centers and science parks at the academic centers during recent years, he explained.
Iran is taking steps in the process of transition of second-generation universities into third-generation ones, the minister said.
"But as you know this is a process, which takes time hence we have just begin moving toward it and we have a satisfactory progress," he said.
Iran has a high rank in science production worldwide so we should have a more rapid advance in our universities as well, he added.
The ministry of science encourages and supports universities and professors who are active in the field of startups, Gholami said.
However, universities have the main role in this process and the ministry only supports them, he added.
During his talks, he highlighted the important role of students and professors in technology parks and incubation centers at universities.
"Iran has a high rank in science production worldwide so we should have a more rapid advance in transforming to third generation universities"
A small number of people who works at tech parks and incubation centers are graduated, most of them are academics, he explained.
The technology parks are responsible for application of sciences like biotechnology, nanotechnology and IT, he said.
Actually academic subjects, which are cutting edge of science, do not have any customers by themselves. However, incubation centers at the universities commercialized them, he said.
Gholami extolled science and technology vice presidency for its supports from knowledge-based companies and startups at the universities.
"Over 3,500 knowledge-based companies have already been established at the universities, which is growing," he said.
The companies create job and generate income, which are both beneficial for the universities, he added.
A total of 43 science and technology parks are now active at the Iranian universities, he announced.
The ministry's budget for establishment of science parks increased by 50 percent for the current Iranian calendar year 1397 (March 2018-March 2019), he said.
"We welcome novel ideas, startups and knowledge-based companies at the universities," he concluded.
SB/MQ/MG